Native Plant Giveaway
National Tree Day Native Plant Giveaway: A stall in the main street of Temora where plants were given away to the community as part of National Tree Day, and also to raise awareness of the renewed drive in Landcare in the Temora Shire
Native Plant Giveaway
National Tree Day Native Plant Giveaway: A stall in the main street of Temora where plants were given away to the community as part of National Tree Day, and also to raise awareness of the renewed drive in Landcare in the Temora Shire
Reaching Out
-
LLCI011-001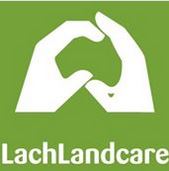 The issue
Landcare activities have been on the decline in the Temora area over the last few years with a lack of a Landcare support role in the region.
With the recent change in this as part of the Local Landcare Coordinator Initiative the need arose to look to ways to promote and drive involvement in Landcare related activities.
The solution
In collaboration with Temora Shire Council a Native Plant Giveaway was held on July 29th as part of National Tree Day.  
The stall was held in the main street (Hoskins St) of Temora from 9.30 am until 2pm.
Aside from promoting and increasing local involvement in National Tree Day, the aim of the giveaway was to assist in raising awareness of the renewed drive in Landcare related activities in Temora Shire as part of the Local Landcare Coordinator Initiative.
The impact
The giveaway was a 'sellout' and saw 120 native plants given away to very enthusiastic local community members.People were very keen for advice about the right native plants for their particular situations.
The stall also provided a great opportunity to connect with the community and to talk about the other Landcare projects in development for the Shire, including the Community Garden and Native Plant Propagation Nursery which is in development at Hillview Park in Temora.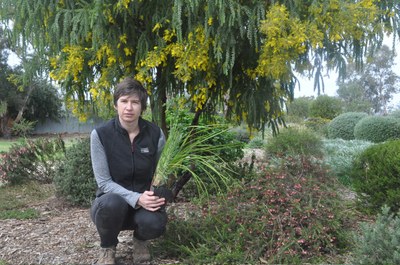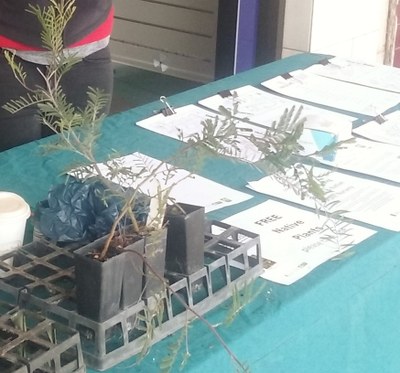 Key facts
120 native plants given away to the community
Connected with 80 people in person from the community about Landcare activities in the area
Article in the local newspaper that reached the broader community
Project Partners