Warners Bay Landcare works to regenerate a number of Landcare sites in Warners Bay, New South Wales.
Warners Bay Landcare's Mission Statement is:
'To help the community to better manage the three catchments of Warners Bay: North Creek, Warners Creek and South Creek.
To protect or, where necessary, rehabilitate the natural vegetation of the riparian zones of these creeks, so as to create wildlife corridors and reduce adverse impacts on Lake Macquarie.
To educate the community about how to protect the natural vegetation of the area.'
The group was established following an initial meeting for the Cleaner Waterways for Warners Bay Project on 20th December, 1999.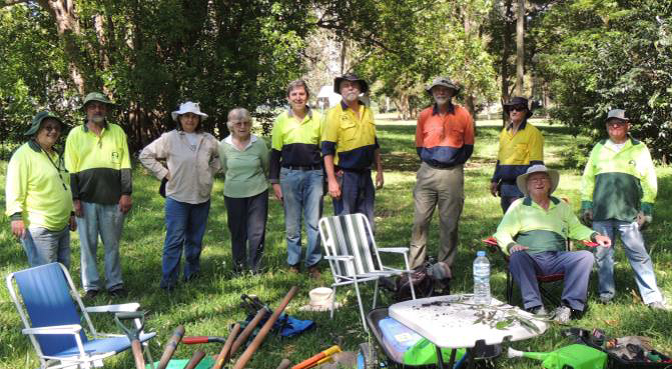 Warners Bay Landcare and Lake Macquarie Green Team members celebrating the planting of Warners Bay Landcare's 100,000th plant.
Download group KML