Building Bridges
Fostering a stronger relationship holds key to getting collection action against pest species
Building Bridges
Fostering a stronger relationship holds key to getting collection action against pest species
Local Links - Stronger Communities
-
LLCI023-038
The issue
In the Western District management of vertebrate pest animals requires collaboration between landholders and other organisations. However, there is a perceived lack of vertebrate animal control in local National Parks has caused a great deal of frustration in landholders in the past. This has repeatedly been stated in community meetings regarding vertebrate animal control. As a requirement under the Biosecurity Act 2015 everyone has a role in controlling feral pest species like wild dogs, foxes and rabbits. Therefore, National Parks and Wildlife have a duty of care to control pest species on nation parks and they have a range of vertebrate pest control strategies in place. However, there is a lack of communication between National Parks and Wildlife and surrounding landholders to demonstrate that they are playing a role in protecting the native environment from pest species as well.
The solution
A key barrier is that National Park and Wildlife representatives were not in attendance at many community meetings or if they were they were not given a chance to speak about what they are currently doing to control vertebrate pest species. Therefore, the solution was to ensure that National Wildlife and Park representatives from the western district were invited to community events about wild dogs and other vertebrate pest species and give them the chance to talk about what in conducted in the parks to control pest species. In addition, National Wildlife and Park representatives were invited to participate in the Trapping schools around the region with many rangers in attendance. This allowed for landholders and NWPS staff to discuss strategies for control and if there were opportunities to coordinate programs in line to achieve better success rates of baiting, aerial shooting and trapping programs.
The impact
Fostering a stronger relationship between landholders and NWPS staff will play a role in enhancing collaboration for baiting, trapping and shooting programs into the future. By providing opportunities for landholders and NWPS to share their current pest management programs in their areas has helped to generate conversations around how both can work more cohesively. Additionally, NWPS staff are also investigating timing programs at similar times to local landholders.  In some cases local NWPS staff members  have also signed up to a part of their Local Landcare group ensuring that they receive updates on baiting programs, community events and relevant training programs. This is a win for the community and it is now playing a pivotal role in the fight against vertebrate pest animals in the western region.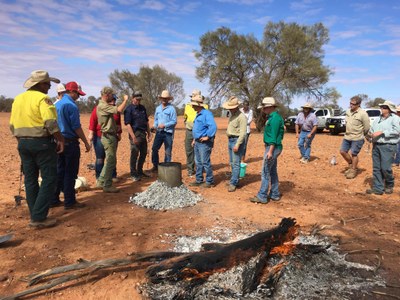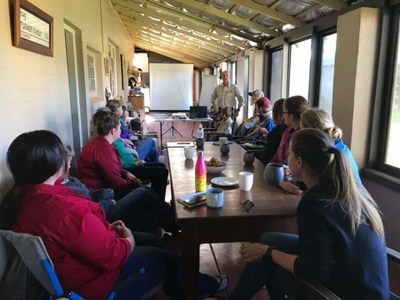 Key facts
Perceived lack of participation can cause angst within agricultural groups and it is important to facilitate positive conversations between various organisations to ensure collaboration to create a shared understanding between various community groups.
Creating opportunities for different groups to share their current pest management activities can increase greater collaboration for pest management.
Relationships take time to establish and must be continually maintained.
Project Partners