Pictures Worth 1000 Words
Western Landcare photobook
Pictures Worth 1000 Words
Western Landcare photobook
Building our Future
-
LLCI023-031

The issue
Often referred to as a 'dust bowl' the image of the Western Region of NSW is sometimes perceived as a dry, barren wasteland by those far from its borders. With agriculture being one of the primary industries of this region, the perception of 'outsiders' to the realities of the region is of vital importance. With a growing concern for the impacts of agriculture on the environment, ensuring people have a connection to the diverse landscapes, incredible people and unique beauty of the Western Region is of vital importance.
But how to create this without people physically stepping foot in the region or without literally explaining it?
The solution
For 20 years the Life and Light in the Western Region Photographic Competition has been capturing the beauty, diversity and stories of the people who call Western NSW home. Through the eyes of everyday people photos have been submitted that each capture the unique and captivating stories of the people of this land.
Creating the Life and Light in the Western Region Photobook was the perfect way to share this aspect of the region. Using the power of images in a medium accessible and desirable by many ensured that the narrative of rural and remote settings, of life on the land, of desert landscapes, red sand and sunsets on an endless horizon could be appreciated and understood by all.
The impact
With the publication of this photobook Western Landcare NSW has not only taken control of the story of this region but also found a way to build financial investment in the work of Landcare across this huge area. With Western NSW covering 40% of the state but accommodating a relatively small portion of the state's population having support from outside the area ensures that we are able to continue supporting local people to have huge impact.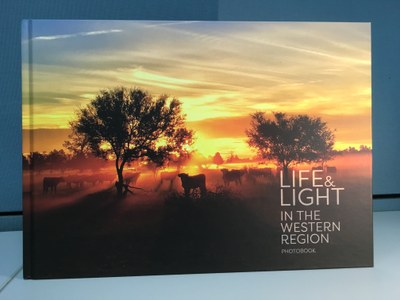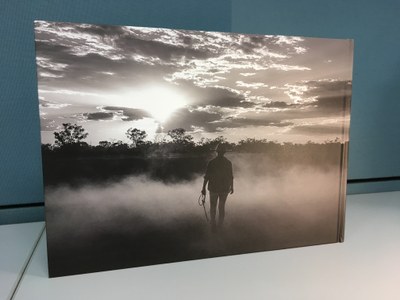 Key facts
Photo competition lead to photobook lead to increased funds for Landcare.