Pigs Stopped in the Tracks by Landcare Group
Euston Regional Landcare Pig Project 2019
Pigs Stopped in the Tracks by Landcare Group
Euston Regional Landcare Pig Project 2019
Taking Action
-
LLCI023-027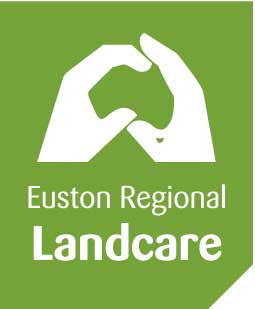 The issue
Euston Regional Landcare Inc and its members reside in the rangelands of southern far west NSW. This area has experienced serious to severe rainfall deficiencies between 01/01/18 and 30/06/18 with rainfall still being below average. With the current conditions, landholders in the district noticed pig populations moving onto crops as other food sources diminish. Populations have been observed moving north from the river plateau and Lake Benanee, significantly impacting biodiversity and natural habitats.
The Landcare group is concerned about the negative effects that this is having on their local environment, particularly ground cover and landscape health. The northern boundary of the Landcare group is within the Willandra Lakes World Heritage Area. It is in here that feral pig populations are able to have a devastating impact on biodiversity and ecology.
The solution
The Euston Regional Landcare Pig Project 2019 proposes a suite of activities that engage landholders in both a short term 'aggressive action' on pest animal populations as well as a more long term sustainable approach to managing the feral pig issues of the region. These outcomes will result in an integration of pest management with other land management regimes and enhance resilience within the region.
A coordinated pig eradication project is necessary to significantly decrease pig numbers in the Euston district. It will be implemented using strategic and best practice management under the guidance of Pest Management Specialist and Pig Coordinator, Barry Kelly (Project Manager). The project will consist of 4 main stages: identification of hotspots, landholder training, on ground control works, final reporting and monitoring and evaluation. These stages will be over seen by Project Manager Barry Kelly and Euston Regional Landcare and guided by a Management Plan and Local Landcare Coordinator, Henry Gregory.
The project has been funded by the Local Land Services NSW Regional Weed and Pest Animal Management Drought Funding Program 2018-2019.
The impact
By engaging a multifaceted approach to taking action on these animals, the willingness of landholders to participate has been leveraged, ultimately ensuring the success of the project both in the short and long term. This project has focused on capacity building and best practice training with landholders within the region, complimenting current works and renewing a successful approach to managing pest animals in Western NSW. The following is a list of the projects long term outcomes.
While the project is still in its early stages, initial monitoring has confirmed the serious need for the project in the area and demonstrates the potential impact this project will have moving into 2019.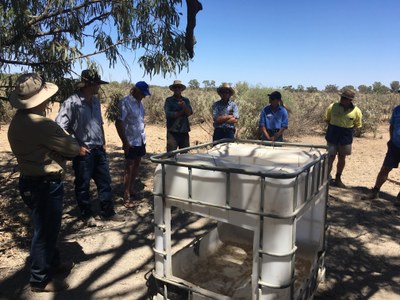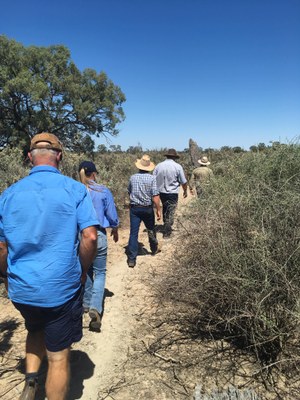 Key facts
Landholders know their land and know what is impacting their land.
Pest management is always more effective as a group.
Project Partners