Fostering a love of nature through the eyes of future generations
Fostering a love of nature through the eyes of future generations
Community Participation
-
LP022-009
The issue
As a result of Covid19 restrictions, BVL was required to cancel all community tree plantings, field days and volunteer working bees. Schools closed, everyone went into lockdown and lost physical contact with each other.
Children had to do schooling from home which meant a lot of 'on-screen' time for kids and with competing demands at home this meant families were under stress.
The growing local population and changing demographic has resulted in an increase of urban dwelling people moving to regional areas.  Housing is coming into closer contact with bushland areas.
The solution
During the COVID lock down BVL aimed to keep their community engaged, interested and exploring by sharing resources, information and ideas through our monthly newsletter and social media pages.  We promoted the "What's in your backyard" competition developed by Junior Landcare and promoted by Costa Georgiadis, as well as lots of other ideas to keep the kids happy.  We also wanted to promote the benefits of being outdoors while so much focus was on online learning.
A a result, one of our budding 'junior' members was the national winner of the competition with a beautiful photo of a Green Looper Moth  Hypodoxa bryophylla.
The competition received over 3000 entries and prompted children to take extra interest in their natural surroundings and encouraged children and families to become involved in Landcare.
https://juniorlandcare.org.au/campaigns/top-100-whats-in-your-backyard/
The impact
BVL successfully engaged with school children in our community.
By using Costa as the ambassador for the campaign, Junior Landcare was able to engage with kids all over the country.
Connecting children with the natural world is important for the wellbeing of the natural environment also for our future generations. Fostering healthy relationships with nature helps young people to feel safe and grounded. Staying connected to nature is a two-way benefit system by improving mental health, resilience and stability as well as protecting our environment.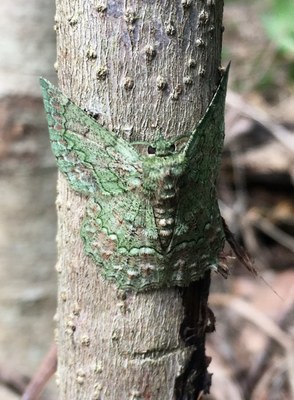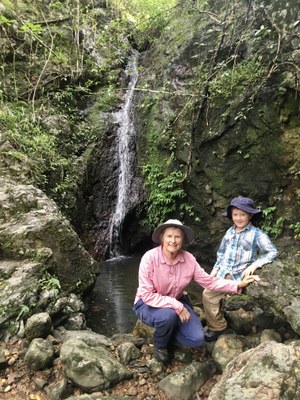 Key facts
Building community interest in the Landcare movement
Focusing the attention of children and families onto something positive and exciting
Project Partners