Back to Bulgandramine Cultural Gathering
Central West Lachlan Landcare, in partnership with the Peak Hill Aboriginal Working Party celebrated National Reconciliation Week 2016 with a weekend of cultural activities
Back to Bulgandramine Cultural Gathering
Central West Lachlan Landcare, in partnership with the Peak Hill Aboriginal Working Party celebrated National Reconciliation Week 2016 with a weekend of cultural activities
Making a Difference
-
LLCI007-005

The issue
Formerly an aboriginal mission site, 22km west of Peak Hill in Central NSW, Bulgandramine has recently returned to ownership of the local Wiradjuri community and is a unique and special space that is being increasingly used again to celebrate and learn more about Wiradjuri culture.
CWLL and the Peak Hill Aboriginal Working Party formed a relationship to pursue funding to address weed problems on this land and saw the opportunity to apply for funding to promote the connection to country and reconciliation.
The solution
CWLL applied for funding through the BBA Miller Fund and the Australian Communities Foundation to host a celebration including performances, food, art, storytelling and dance, showcasing Wiradjuri artists and performers.
Through the development of the Festival program, a Maori performance group offered to travel out from Sydney to be part of the festival. The group, Te Raranga Whannui added to the celebration of diversity and appreciation of culture.
The Festival was also fortunate to have the support of Parkes Shire Council, Northparkes Mines, Alkane Resources Limited and the Department of Aboriginal Affairs and many personal contributions.
The impact
After postponing the event due to onset of a flooding event that isolated the Bulgandramine site, the event was re-scheduled for a fortnight later. Due again to more wet weather, the event was moved into a local church hall which provided a dry and accessible venue.
After the smoking ceremony and welcome in traditional language and dance, the Maori group responded with their own thank you and acceptance of the welcome. Craft and kids activities, good food, education and music filled the weekend.
The weekend was a chance to catch up with old friends and make new ones, with participants coming away from the event with a sense of healing and a feeling of achievement for providing a cultural celebration for the community.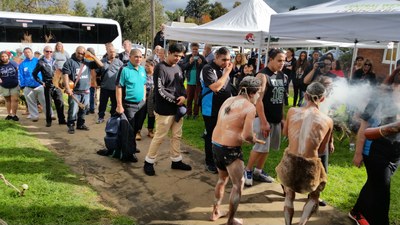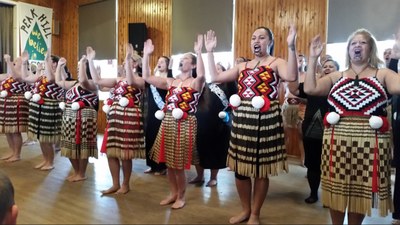 Key facts
Reconciliation events are important to our communities to provide a better understanding of culture.
Our connection with the land that we live in goes beyond a monetary value.
Project Partners