Burrendong Arboretum Bus Trip
As part of the Swainsona Recta Project, CWLL hosted a bus Trip to the Arboretum
Burrendong Arboretum Bus Trip
As part of the Swainsona Recta Project, CWLL hosted a bus Trip to the Arboretum
Reaching Out
-
LLCI007-011

The issue
Under that National Landcare Program, the Central West Local Land Services received funding to increase knowledge and protect the Swainsona recta (Small Purple-pea).
The Small Purple-pea was once found in areas in the Central West region, but due to grazing and other impacts that plant is only found in small numbers in the area. It is extremely palatable to stock.
For most of the year it is dormant under the ground, with flowering between late September and early December. 
The solution
Landcare were engaged to increase community awareness of the small perennial herb by running two events, the first of which was the bus trip to Burrendong Arboretum.
The visit to the Arboretum also allowed attendees to see the plant growing in a natural environment and also in propagation chambers. 
The impact
The bus trip enabled people to have a closer look at the Swainsona recta and gain an understanding of this and many other species that have significantly decreased in numbers. 
There was also an opportunity to experience some of the other focus areas of the Arboretum, with a particular fondness for Fern Gully and the Native Mint Bush Garden.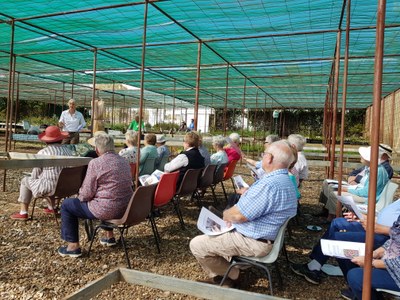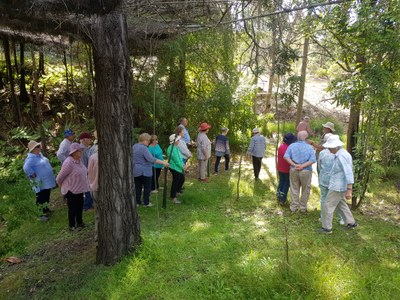 Key facts
Swainsona Recta (Small Purple-pea) was once found widely across the Central West region.
Education about habitat and growing conditions enables easier identification.
Project Partners