A new Bushcare group has formed recently (2013) consisting of a group of eight students and two teachers from Chatswood Intensive English Centre and a Chatswood resident whose house adjoins the school.
The group is working on a very challenging site that has lots of different weeds, but the site also has a magnificent canopy of Blue Gums, Blackbutts and Angophoras. The new Bushcare recruits prepared the very weedy site for planting by using rakes to roll back a thick carpet of Trad and Morning Glory.
The students were fascinated by the variety of wildlife on the site. They couldn't resist taking photos on their phones of curl grubs, skinks, centipedes and very tame kookaburras.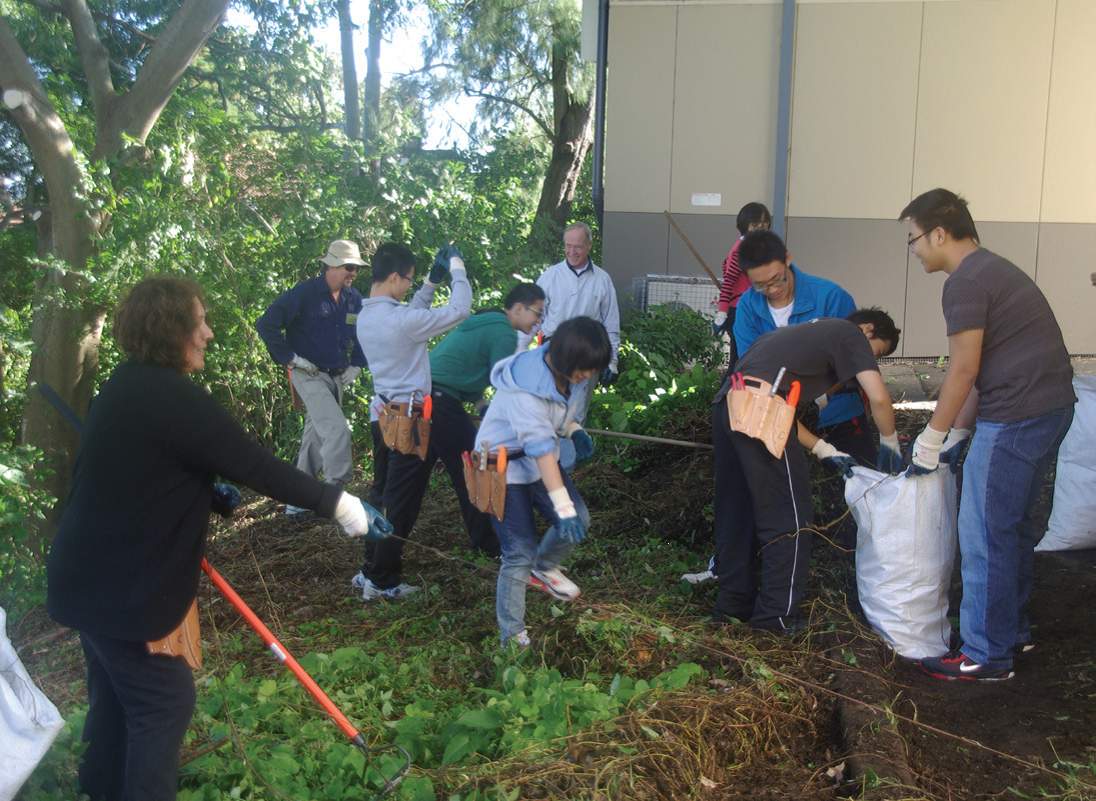 Download group KML