The Coon Island Management Board commenced work in 1991, with members of the Board forming a Landcare group to specifically manage natural areas of the site.
Team 
Leader Keith Graham and his team work every Tuesday on the
Coon Island site. The group completes around 80 hours of work
per month. They list their greatest achievements as transforming a
degraded area into a beautiful passive recreation area for public
use for picnics, walks, fishing and other activities, as well as their
impact on the increased health of Lake Macquarie after reducing
run-off and stabilising banks through the planting of more than
1000 native trees.
The Coon Island Management Board follow the recommendations 
of a Management Plan undertaken with Lake Macquarie City
Council (LMCC) in 2002. Council has also supported the
Management Board (in it's capacity as a Committee of Council
under the NSW Local Government Act 1993 sec 355) with the
maintenance regime for this site, appreciating the efforts of the
board to maintain the parkland area by mowing and removing
rubbish.
Coon Island Management Board Landcare group list their greatest 
challenges as control of weeds, in particular Lantana, Bitou Bush,
and Morning Glory, as well as the maintenance of their site due to 
high public visitation rates within the fragile wetland.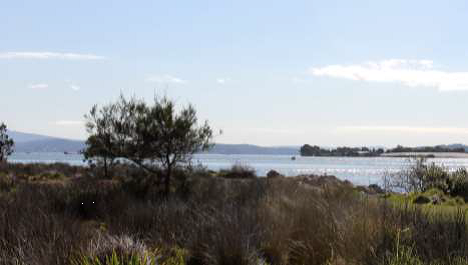 Download group KML