a 355c Committee of Port Stephens Council
WHAT WE DO:
Work as a friendly group,always with a cuppa and chat afterwards
Control weeds and mulch gardens and additional plantings at our 5 Corlette foreshore reserves
Developing in stages, a wildlife corridor from Kingfisher Reserve to Lorikeet Reserve, via the Yawl-Helm Detention Basin by tree planting on National Tree Days and other planting days throughout the year.
Support a Bush Regeneration Landcare group Baggies Bush Regen who work on alternate Wednesdays along the Bartlett Cycleway
Clean up litter and keep our reserves and roadsides tidy on a regular basis
Paint all our benches each year and report damaged ones to Council for repair
Replant gardens with native species and develop new gardens in consultation with Council staff
Apply for grants for specific projects, eg, small environmental, bike racks, seats, tap/shower, tap/bubbler
Lobby Council for major work to be done, eg, Conroy Park Bank erosion, improvements to carparks, playgrounds and amenities.
Enjoy informal social BBQs or twilight Cheese n biscuits
Regular working bees are held, usually for 2 hours at different locations and times depending on the season and project andgenerally held on alternate Mondays at 9 am or 4 pm daylight saving. Notification and regular updates sent via email.
We are supported by Port Stephens Council with equipment, advice, training and insurance.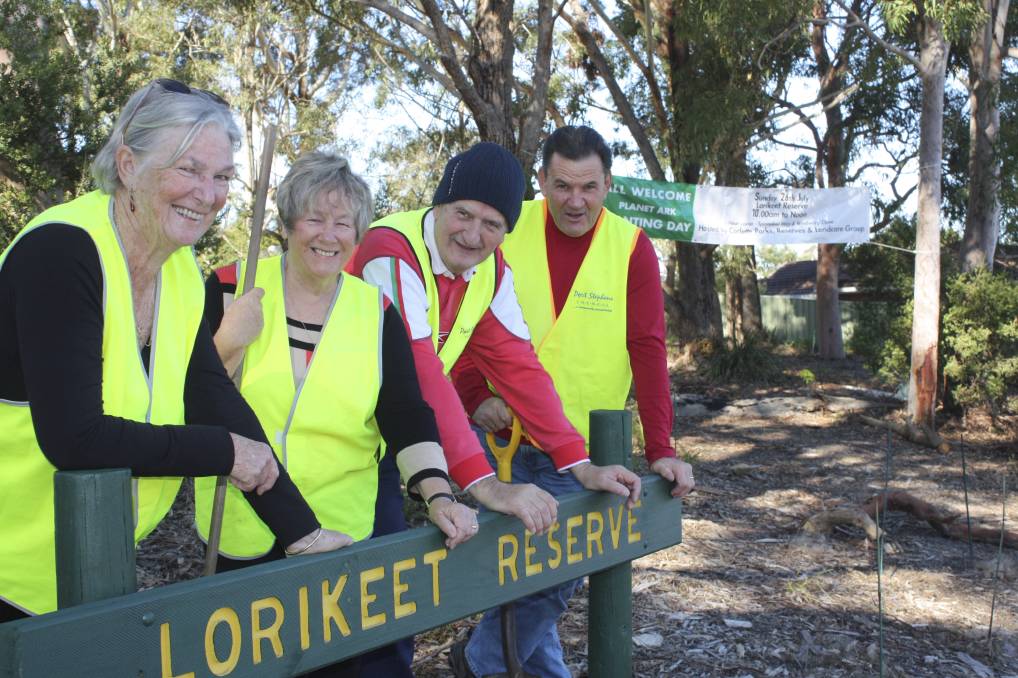 Photo courtesy Port Stephens Examiner
Download group KML