Work in Currawong Road Aboriginal Area
Natural & Cultural Heritage
Site contains Aboriginal rock engravings (Koettig, 1996).

Soil derived from Hawkesbury Sandstone

Vegetation community F: Narrow-leaved Scribbly Gum Woodland
Conservation Status
Area contains Aboriginal rock engravings and is a protected site

of cultural significance.
Condition / Impacts
The overall bushland is in good condition. There is weed

infestation from stormwater impacts along the drainage line

coming off Berowra Waters Road. This area is in fair condition

Engravings have become partially covered by the spread of moss

and heath vegetation at the edge with the bushland.
Overall Condition

Main Weeds
Large-leaved privet, Whiskey grass, exotic grasses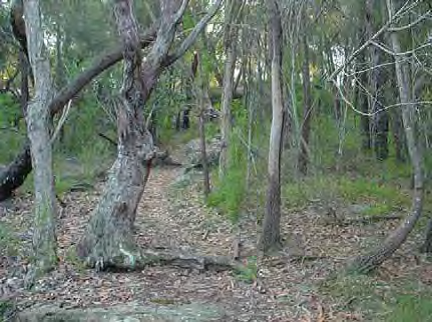 Download group KML