Landcare Community Work at Dangar Falls
Dandarrga Landcare volunteers Follow up weeding and mulching at Dangar Falls
Dangar Falls Reserve, on the Bielsdown River near Dorrigo, hosts a spectacular waterfall and swimming hole, a paved Labyrinth, and a magical forest of Antarctic Beech. Recent upgrades to the picnic area and viewing platform have made it a popular tourist destination. It was recently given a Gumbaynggirr name. Biyurrgung-Birrigun-Gumburr guluun-ngaarlu naan.gal means God's Rainwater.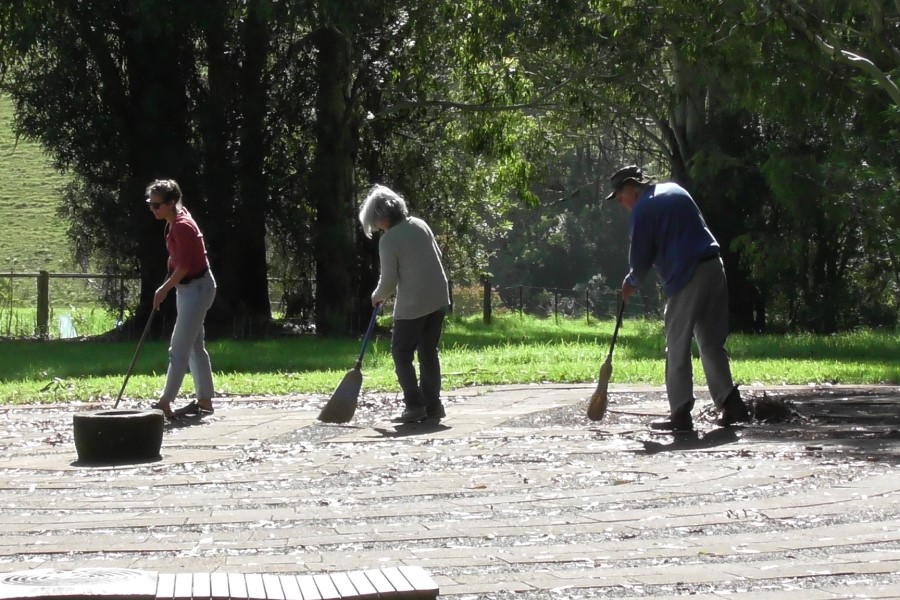 Dandarrga Landcare volunteers collaborate with Bellinger Shire Council, and visit Dangar Falls on a weekly basis, to weed and maintain existing plantings and encourage natural regrowth of native trees, shrubs and groundcovers.
Small-leaf privet and honeysuckle are the most prevalent weeds.
At an annual follow up working bee on Tuesday morning Feb 8th, many hands made lighter work of clearing an area of invasive weeds and grasses and spreading woodchip mulch. Weeding and sweeping of the Labyrinth is also a traditional part of the annual event, and a shared morning tea with scones, jam and cream.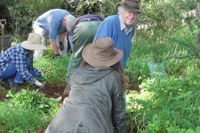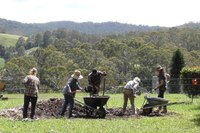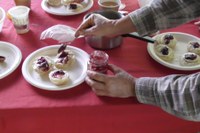 "Gathering together with the local people to care for this beautiful site has its own rewards. It is also a boost for the regular team to see so much getting done in a couple of hours," said Anne Stanton, spokesperson for Dandarrga Landcare, "And the trees grown locally at Dandarrga Nursery, and planted last year are all doing well. It is a pleasure to do landcare here."