Two Generations of Landcare at Rocky Creek
40 years of Landcare on the Dorrigo Plateau, bush regeneration at Rocky Creek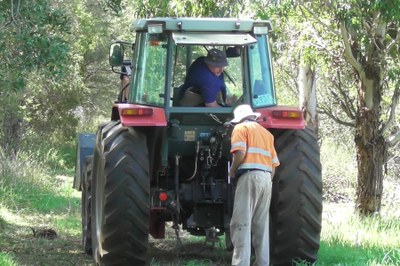 Four decades ago, on the very edge of the Dorrigo escarpment rainforest, overlooking the coastal ranges to the ocean, a group of landowners formed the Dorrigo Mountain Top Landcare Group.
Over the years their members created the spectacular Griffith's Lookout, have planted wildlife corridors, and built cement cattle paths to prevent soil erosion on their properties and have regenerated cleared pastures back to rainforest.
After 40 years the Dorrigo Mountain Top Landcare Group are still active, applying for funding, writing submissions, working on weed eradication and local waterways, assisting academic research on their land, and maintaining local bush regeneration sites.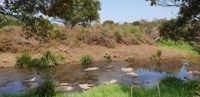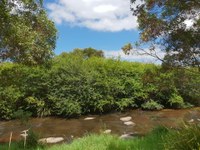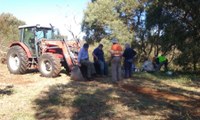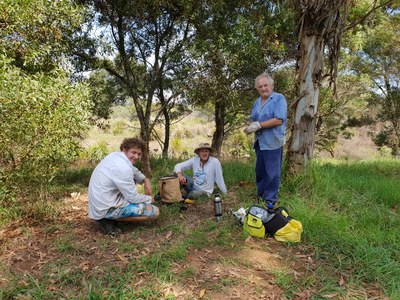 Our Dandarrga Landcare group, formed in 2017, has benefited greatly from collaboration with these Landcare 'elders'. They have been generous with their local knowledge, community spirit, books, visits to local forests, seeds for the nursery, and when working on site together, even tea and damper!
 Our latest joint project is on a section of the picturesque Rocky Creek, the Dorrigo water source east of town. Dorrigo Mountain Top Landcare began bush regeneration here some twenty-five years ago, in collaboration with Mark Sandstrom, who initiated farm forestry on the Dorrigo Plateau and ran the Greening Australia Nursery at the Showground.Local youth were involved in planting and restoration.
After his untimely death from cancer, a memorial to Mark was installed on the Rocky Creek site. For a time, the site was neglected, and the memorial became overgrown with weeds.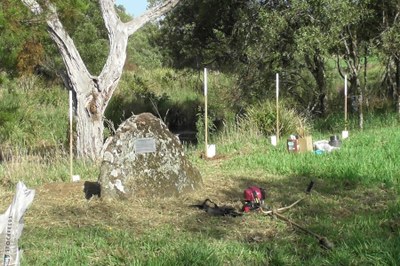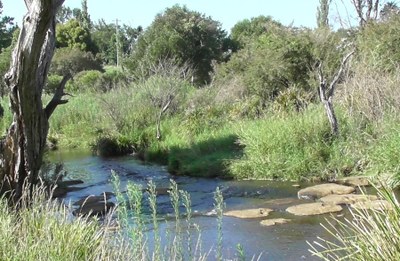 Since 2018, the invasion of small-leafed privet has been removed by tractor and chain, by Rod, Alan, Ted and others. Funding from Bellingen Shire Council enabled work by the Bellingen Bush Regeneration team, and purchase of trees. Dandarrga volunteers removed smaller privet by hand and with privet pullers. The site is kept tidy by slashing.  Last week, a team from the Dandarrga Nursery began weeding and replanting the riparian zone with pioneer and rainforest species, grown from local seed at the now restored showground nursery facility.
Research into historical records and early surveyor's reports encouraged us to trial species that were found growing here in the 1890's, such as Antarctic Beech.
Once more canopy is established, more of the original species will be introduced over the next few years.
The love of country and the inspiring work of those who care for it is a strong thread in the fabric of this regional community. We are grateful, and hope future generations will carry on the work.