Wildlife Habitat Shelters
wildlife habitat shelter
Tiny Homes for our local Wildlife
Over 300 different native animals are dependent on tree hollows to live and breed, to roost and shelter. Not only birds such as parrots, kookaburras, lorikeets, rosellas, owls, galahs, Wood Ducks and cockatoos, but also tree frogs, gliders, microbats and possums. In fact, the same tree hollow may be used by several species at different times of the year, and one animal may use several hollows in its lifetime.
 The recent bushfires destroyed many tree-hollow homes, some of which have taken hundreds of years to form, and many species are now homeless and vulnerable.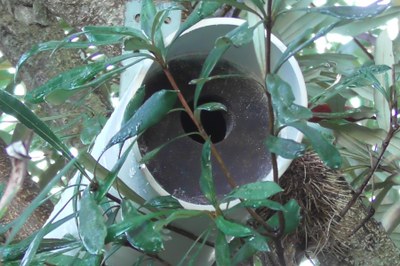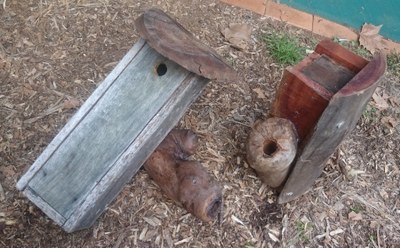 Thanks to a generous donation from Daryl Swain, Dandarrga Nursery will have available up to 20 attractive and cosy 'tiny homes' for animals, created by local craftsman and artist, Glen Little. Glen is helping install a display of his nest boxes at the nursery.
 Created from a combination of materials including salvaged timber such as red cedar, each unique box has been carefully designed to suit one or more of our local birds or animals. Some species prefer an upright home to mimic a tree trunk while others need a narrower horizontal box which feels more like a branch. The size of the entrance hole is also very important and some are cleverly hidden by a 'verandah' overhang, creating a safer place to nest.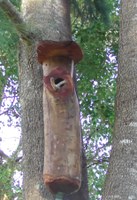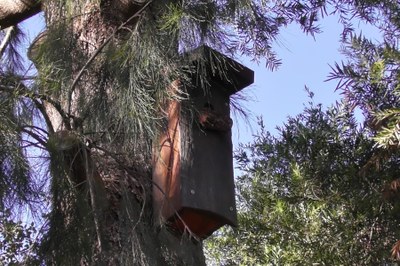 If you are moved to help re-home our local wildlife, drop into the Dandarrga Nursery on the Dorrigo Showground, and check out the various 'tiny homes' we have installed as well as the range of boxes we have for sale or donation.