Dunedoo Bicentenary
Dunedoo Bicentenary -Recognising our history, celebrating Reconciliation, Renewing our community and Landscape
Dunedoo Bicentenary
Dunedoo Bicentenary -Recognising our history, celebrating Reconciliation, Renewing our community and Landscape
Collaborations
-
LP003 - 005
The issue
The Dunedoo area has faced may struggles over the last seven years. A failed mine, bushfire, drought, mouse plague, COVID and flooding. We saw it as important to bring the community together to have some fun, learn and look to the future. Dunedoo Coolah Landcare developed the theme for the day - Recognition, Reconciliation and Renewal.The Dunedoo Bicentenary event was used to  Recognise our settler and Indigenous History, celebrate Reconciliation and honour our environment and young people, looking brightly to the future as a community after many recent hardships.
The solution
The bicentenary celebration was run alongside the Made N Grown Markets. The theme was Recognition, Reconciliation and Renewal. Bush tucker morning tea was provided. The formal ceremony included a Welcome to Country and Smoking Ceremony, history talks and ended with the watering and mulching of three transplanted mature Kurrajong Trees to Milling Park. Also on the day were a series of Biodiversity workshops on topics such as Bushtucker, Endangered Birds, Making Native Seed Balls and on-farm conservation projects. The event concluded with tree planting and a Guided Bushwalk at the Dunedoo Woodlands Learning Centre. Funding for this event was received from the Planting Trees for the Queens Jubilee Program and the NSW Biodiversity Trust. 
The impact
The event was very well attended. There was wonderful participation from youth and seniors as volunteers and as part of the formal ceremony. Through the planning process, Landcare connected with a Wiradjuri elder who was born in Dunedoo. He became a pivotal and key participant in the event, reconnecting with people and places of his birth town. The Biodiversity workshop and walk were well attended attracting locals and people from afar. Volunteers from UTS came out for the weekend and enjoyed learning about 'the bush' , planting trees and being part of the event. The event had a wonderful vibe and was a very positive experience for those that attended.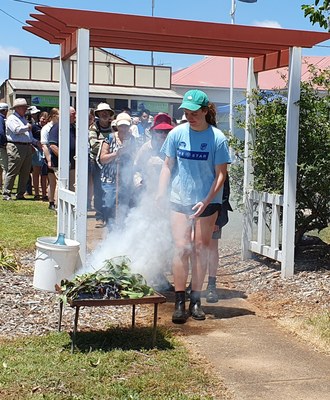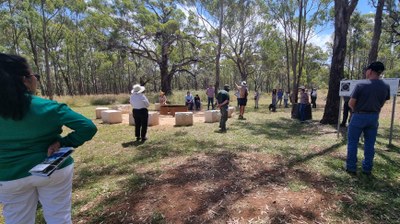 Key facts
The event included:
Recognition of our Indigenous and Settler history
Reconciliation - celebrating Indigenous culture, working together and enjoying Bush Tucker
Renewal - engaging with youth and caring for the environment