All smiles on the Deua
A chance to reflect and celebrate past successes and plan and prepare for future works
All smiles on the Deua
A chance to reflect and celebrate past successes and plan and prepare for future works
Showing the Difference
-
LLCI028-007
The issue
The Deua River restoration and rehabilitation project was funded back in 2012 as a means to tackle serious and extensive infestations of weeds. Volunteers and contractors have worked across a massive 420 hectares, with the project team engaging many landholders on both sides of the Deua River. Works have included pig trapping, remediation of erosion, revegetation, weed control and education events.
The solution
Since the funding bodies last visit to the project site in 2013 they have been extremely impressed by the major gains that the project has achieved. Representative Stephen Hardy says "Its really worthwhile to visit landscapes and communities such as this one and see firsthand the work that the Environmental Trust is able to fund. Its a winning recipe here on the Deua, a combination of hard work, dedication, passion, good communication and local champions has enabled this project to really prove its worth".
The impact
Project Officer Emma Patyus says "The hard to tackle infestations are often remote and difficult to access and may require specialist treatments to be effective. Having the ability to employ contractors for these tricky situations with the help of grant funding means that the volunteers can focus their efforts elsewhere".
The project received a further 3 years of funding from the Environmental Trust late last year. "Between us, the Deua River will be looking shipshape by 2021". Stephens recent visit gave us time to reflect on our past successes, reaffirmed the value of this landscape wide approach and allows us to plan for a very bright future!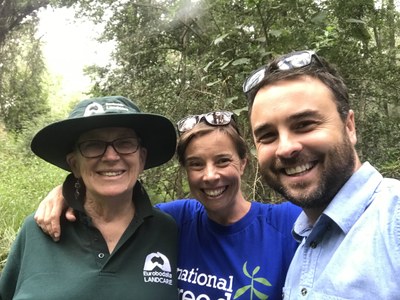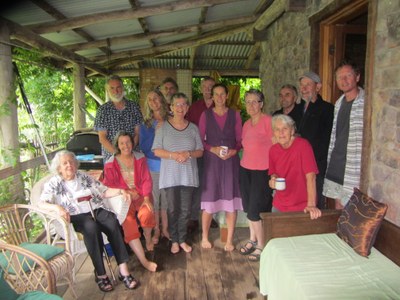 Key facts
Funding received in 2012 to tackle serious weed infestation on the HCVAE Deua River
The 6 year NSW Environmental Trust project was so successful that the Deua Rivercare group have received a further 3 years of funding from the trust to continue works
Funding received will assist the group with invasive species control into 2021
Project Partners