Clean up for Clyde (the Little Penguin)
Landcare and school volunteers help to restore Little Penguin habitat
Clean up for Clyde (the Little Penguin)
Landcare and school volunteers help to restore Little Penguin habitat
Community Participation
-
LP037-001
The issue
The Little Penguin (Eudyptula minor) was once widespread on the southern Australian mainland, however these days their habitat is generally restricted to offshore islands. The Eurobodalla has 3 main colonies of this sea bird, with the Tollgate and Snapper Islands having some of the largest breeding colonies left in NSW. 
Marine debris and invasive weeds have severly impacted the continued survival of this species, along with predation by domestic animals. 
youtube.com/watch?v=fDs8YonJl1k
The solution
Eurobodalla Landcare Network and Council have secured funding ($20,000) through the Federal Government's Community Environment Program to run a project that will improve the habitat of Little Penguin colonies on the Clyde Estuary.
The Clean Up for Clyde (the Little Penguin) project will reduce threats to Little Penguin colonies by removing marine debris and weeds from their habitat. Four schools located in the Clyde catchment - Batemans Bay High, Batemans Bay Public, Sunshine Bay Public and St Bernards Primary School, will be engaged with marine debris clean ups on the foreshore of the Clyde and from within their schools.
Landcare and school volunteers will assist with weed control on the Islands and with the instillation of artificial nesting boxes to support Little Penguin populations.
esc.nsw.gov.au/living-in/natural-environment/environmental-education/primary-school
The impact
The project will increase the involvement of students and volunteers in the protection of the Little Penguin and raise awareness in the adjoining local communities. A curriculum approved program has been developed to be used by both Primary and High school aged children and several educational videos, fact sheets and additional resources developed. 
A Project Officer is working with schools, Landcare and the wider community to engage as many people as possible in helping to reduce predation, litter and weeds. Clean ups will be logged on the Australian Marine Debris Initiative Database and the data collected will help to inform community based education to further protect and enhance habitat for the Little Penguin.
Students will be able to screen print "Clyde the Penguin" on pre-loved T-shirts to assist with spreading the word about critical nesting habitat and reducing the use of single use plastic items.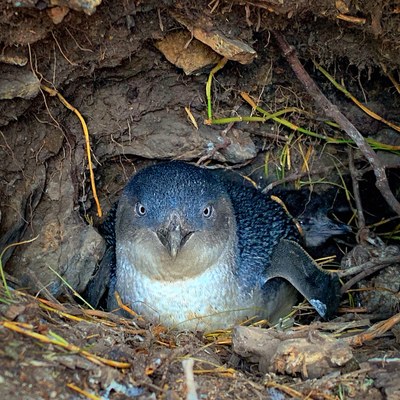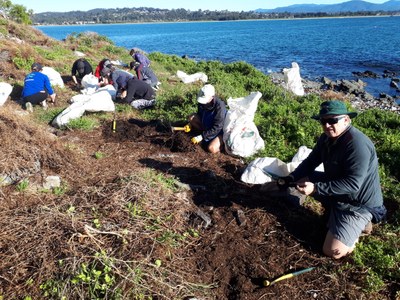 Key facts
Islands in the Eurobodalla have some of the largest remaining breeding colonies of Little Penguins
Funding secured by ELN to work with school students and other volunteers reducing weeds and marine debris
Increasing knowledge and participation in activities to improve Little Penguin habitat and survival
Project Partners