Hats Off to local volunteers
Brand recognition and spreading the word
Hats Off to local volunteers
Brand recognition and spreading the word
Reaching Out
-
LLCI028-002
The issue
Eurobodalla Landcare Network has been in operation for a number of years with 25 active Landcare groups and approximately 300 volunteers.
When working, Landcare volunteers are often in highly visible and frequented coastal and urban bushland reserves. Until now, volunteers have not had a 'uniform' or been easily identifiable to the wider public as Landcare volunteers.
The solution
The Eurobodalla Landcare network sought funding assistance from both Eurobodalla Shire Council and the Department of Social Services.
These funds were to be used to provide Personal Protective equipment (PPE) for volunteers in the form of hats which would also then act as a medium for group branding and promotion.
Funding was also used to develop signage for Landcare work sites to help identify the areas and works of groups and to assist with providing information to the wider public and attracting new volunteers.
The impact
The hats not only offer protection from the elements whilst volunteers are working, they are also a means to assist with promotion of the groups members and activities.
Volunteers are easily recognised in either the bottle green bucket hat or bright green cap with the Eurobodalla Landcare logo on the front and the logo - "I'm part of the solution" on the back.
This has assisted with widening the reach of the 'Landcare brand' as well as helping members to feel connected to each other, and to the Landcare movement as a whole.
Volunteers also wear the hats outside of Landcare activities and can be spotted out and about in the wider community - a simple but effective form of promotion.
Signage has resulted in helping local communities to connect with their local Landcare group.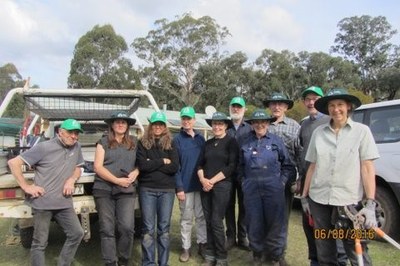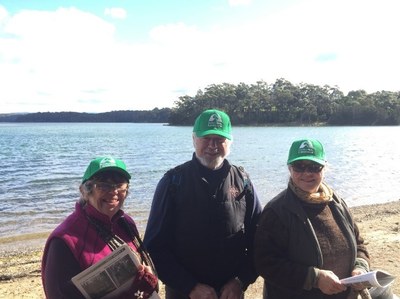 Key facts
Providing PPE and uniform -
Initial roll out of 100 caps and 100 broad brim hats
Installation of signage (2 per group) for 25 Landcare groups
Shirts to follow
Project Partners