Regeneration in Explorers Reserve, Grover Street. Meet on the 1st Saturday of the month, 9.30am - 12.30pm
Lapstone consists of three 'islands' of housing, separated by two deep gullies.
The southern gully has been named 'Explorers Reserve', since its northern boundary abuts Explorers Road.
Grover Street defines the southern edge of the reserve.
The group began in 2002. Nathan Summers was the first bushcare officer, replaced in 2010 by Peter Chrismas.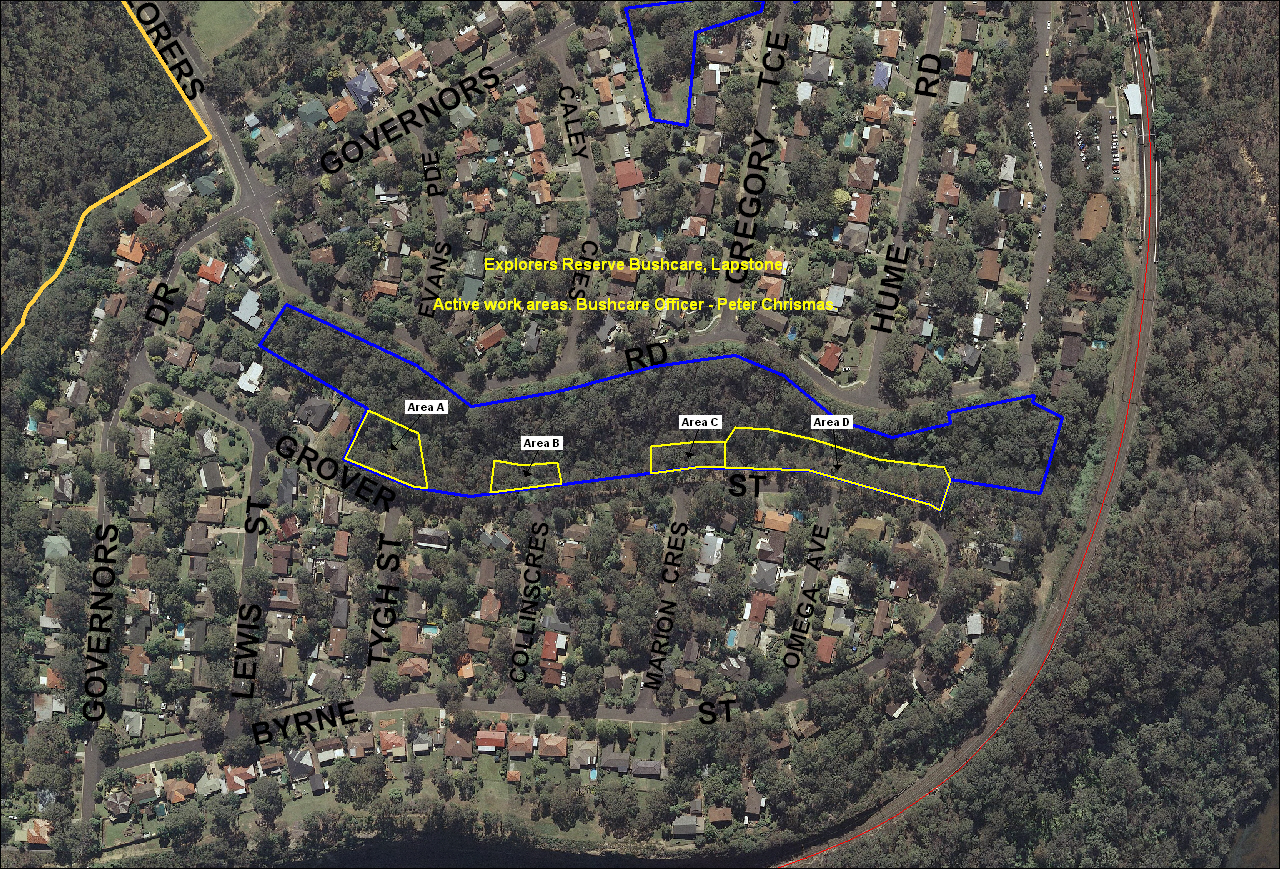 Download group KML