New Technologies
Introducing new technologies to land managers for feral cat monitoring
New Technologies
Introducing new technologies to land managers for feral cat monitoring
The issue
GLENRAC members have reported increased sightings of feral cats, increased incidences of feral cat and wildlife interactions and concerns about spread of disease to livestock. To save local populations of threatened species, it is necessary to effectively address threatening processes at a landscape scale.
The aim of this project is to introduce new technologies (FERALSCAN and trail cameras) to land managers for feral and native species monitoring. Investing in land manager training in use of applications and trail cameras will enable land managers to participate in vertebrate pest management, reducing feral cat predation on threatened species.
The solution
Five events were held with a total of 56 participants. GLENRAC hosted two workshops covering the basics of camera trapping and FeralScan workshops on 19th & 21st July 2016. (14 participants). Our guest speakers were Mark Lamb from Mark Lamb Trapping, who presented the camera trapping workshops and Amy Sheridan from Northern Tablelands Local Land Services who presented the FeralScan workshops. Six trail cameras were also purchased by GLENRAC and are now available for the loan as a community resource for local land managers.
In addition GLENRAC hosted an event on 10th May 2016 to promote the release of the RHDV K5 and the use of RabbitScan (20 participants) for monitoring as well as co-hosting two FeralScan workshops in conjunction with local WDCA's at Red Range and Deepwater (10 and 12 participants) on the 7th & 8th December 2016.
The impact
GLENRAC will continue to loan out trail cameras to land managers to help assist them with the managing of feral and pest animals on their properties. GLENRAC will also be hosting a Pest Animal Forum in the coming months and the use of trail cameras and FeralScan will be part of the day's agenda. A number of land managers have borrowed trail cameras from GLENRAC since the event and had great success in sighting native and feral animals on their properties, a large number of participants have also downloaded the FeralScan App which is being a great help from the smaller communities and wild dog control groups in our area.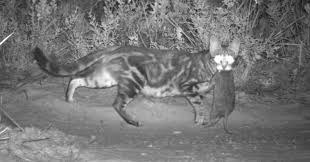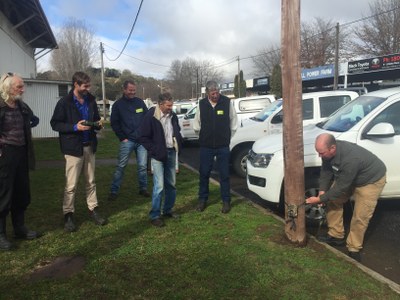 Key facts
GLENRAC bought 6 trail cameras for land holders use
Many land managers in the Glen Innes district have started to use the Feral Scan App
56 Participants
Project Partners