Bonshaw Comedy Relief
A fun evening full of laughter in the small community of Bonshaw
Bonshaw Comedy Relief
A fun evening full of laughter in the small community of Bonshaw
Community Participation
-
LP007-006
The issue
The drought and fires had compounded farmers circumstances where we have seen an alarming increase of people in our community suffering depression, stress and anxiety. Our Landcare organisation is in partnership with Council, Local Land Services, Salvation Army, Tenterfield Community Church, Lions, Rotary and the regions Mental health networks to assist community members to gain access to the support and assistance they need. From these partnerships and previous events we wanted to bring comedic relief into our small community to assist in addressing this issue.
The solution
Granite Borders Landcare received funding from phn Hunter New England and Central Coast Empowering our Communities Grants to host The Country Witches comedy show in the small rural township of Bonshaw.
The impact
This event focused on social connectedness as a key factor in positive mental and physical health and emotional wellbeing. Rural resilience staff also attended with support that encompassed social and emotional wellbeing initiatives. The event did support this community which had been significantly impacted upon by the prolonged drought.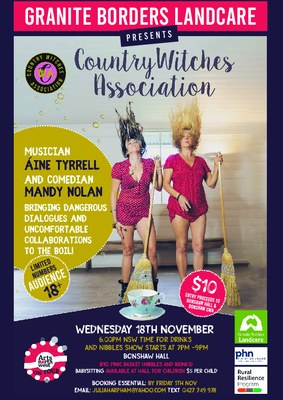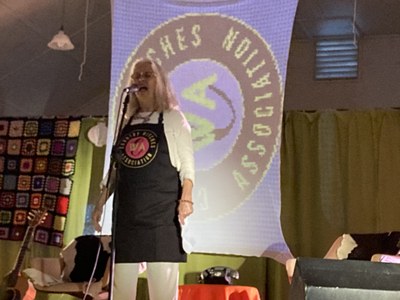 Key facts
Comedy event attended by 37 people.
Community event.
Mental health .
Project Partners