Growing Landcare in the Hastings
Supporting three new groups to establish in the Hastings!
Growing Landcare in the Hastings
Supporting three new groups to establish in the Hastings!
Capacity to Deliver
-
LP022-003
The issue
Three dedicated community members approached Hastings Landcare wanting to establish a Landcare group in their local area. One in Comboyne, one in King Creek and the other in Wauchope. The main focus for all the groups was to remove invasive weeds from native bushland, including balloon vine, madiera vine, lantana, privet, camphor laurel, ochna etc. 
The solution
To support Comboyne, King Creek and Wauchope Landcare get established, Hastings Landcare applied for an Environmental Grant with Port Macquarie Hastings Council. The grant would cover personal protective equipment such as long sleeved shirts, gloves and hats. Additionally, some basic equipment such as bush regeneration kits with secateurs, folding saws and trowels would be supplied. The grant was successful!
The impact
Recieving the grant from Port macqaurie Hastings Coiuncil has allowed three new groups to get up and running in the Hastings Region. With the appropriate PPE and equipment Landcarers are now making some big environmental impacts in local bushland reserves. The removal of invasive weeds from public bushland reserves is allowing native species to thrive and creating healthy ecosystems for native flora and fauna. Enabling these groups to establish means Bushland reserves are cared for, community members are connected, happy and empowered, and our native flora and fauna are protected and enhanced.  A win, win, win!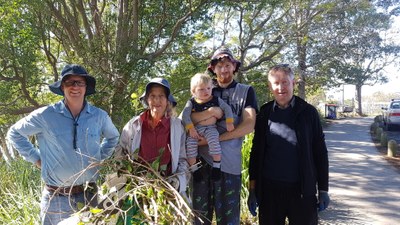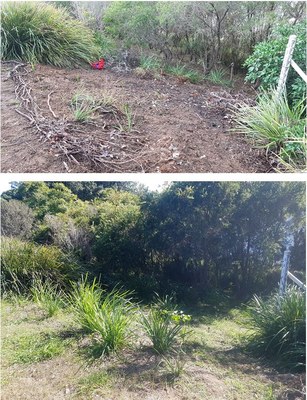 Key facts
Three new Landcare groups established.
Landcare connects people to the land!
Landcare enhances our environment!
Landcare connects and empowers the local community!
Landcare makes a big difference!
Project Partners