Weed Management Field Day
Weed management field day for cattle and horse owners
Weed Management Field Day
Weed management field day for cattle and horse owners
Making a Difference
-
LLCI035-003

The issue
Outcomes of a survey conducted by the Hawkesbury Landcare Network indicate that the Hawkesbury community has a strong interest in educational events that help them to manage their land more sustainably.  Key interest areas are soil and weed management and our largest sector is the horse-keeping community.
Our survey conveyed the strong message that landholders in our area are more likely to participate in Landcare if it provides educational events than if it facilitates the traditional Landcare-group model.
The solution
Hawkesbury Landcare Network partnered with Greater Sydney Local Land Services to run a field day for horse and cattle owners targeting weed management issues and techniques.
The event was held at the property of local landholder Janet Fox, who runs a productive farm and manages part of her land for conservation.
The training was funded from National Landcare Programme funds through Greater Sydney Local Land Services.
The impact
The training was attended by 10 landholders.  Participants were invited to bring weeds for identification and topics included:
Weeds that are poisonous to horses and cattle; how to identify them and how to manage them
Techniques to manage common problem weeds such as fireweed
How to protect fragile areas from soil disturbance and thereby minimise weed invasion
Bush regeneration techniques to manage weeds in bushland
The most efficient weeding techniques to ensure long-term control
By educating our landholders we are building the knowledge and skills necessary for them to manage their properties sustainability.  By answering a need in the community and providing events such as this, we are also increasing participation in Landcare thereby building a community of likeminded people with whom to share and grow knowledge and increase the responsible stewardship of land.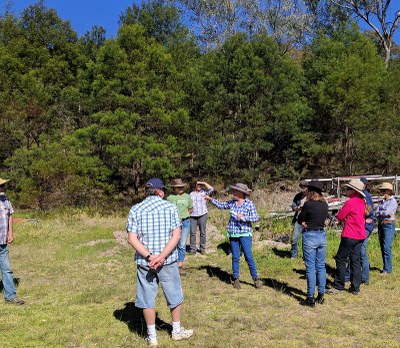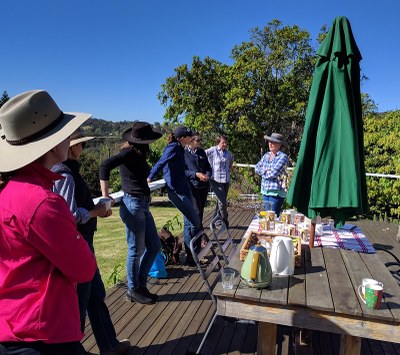 Key facts
10 landholders attended the field day and increased their knowledge and skill in weed identification and sustainable weed management
Educational events targeting the needs of the local demographic increase participation in Landcare
Project Partners