A Growing Issue
Closure of a local nursery created an opportunity to develop a community nursery
A Growing Issue
Closure of a local nursery created an opportunity to develop a community nursery
Collaborations
-
LP038-004
The issue
The closure of the largest native plant nursery in the Upper Hunter resulted in limited sources and varieties of native species for the ongoing demands of mining rehabilitation projects.  
The solution
While lack of a local nursery was an issue it was also an opportunity. Following discussions with Hunter Local Land Services, funding was obtained for the initial development of a seed bank and nursery. Muswellbrook Shire Council was already supporting a Sustainability Hub which included a community garden and some propagation facilities and the additional funding allowed for the construction of a new hothouse on council land and upgrading of existing facilities.
Previous propagation activities had been haphazard and not always to best practice. Landcare Coordinator Paul Melehan had previously worked in and had help set up nurseries in prior roles and so was able to institute improved training and quality control procedures.
The impact
While only in the early stages, plant quality and species variety and quantity have all improved and seed has also been supplied to Cessnock Correctional Centre for propagation by Landcare groups in that area.
Seed collection activities have resulted in around 60 mostly shrub and groundcover species being collected with the eventual aim of at least 250 (or 10% of the Hunter's flora) species collected, stored and propagated.
Learnings
There are a great deal of online resources available to assist with learning about seed collection and nursery establishment, some are listed below: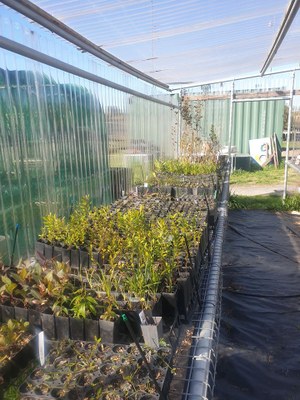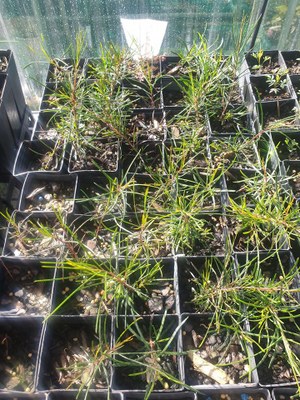 Key facts
New community nursery established
The nursery will supply endemic species for mining rehabilitation and landcare projects
Best practice propagation practices followed
Project Partners