Art in the Park
Using paint splattered hands to encourage dirty hands.
Art in the Park
Using paint splattered hands to encourage dirty hands.
Community Participation
-
LP038-008
The issue
It can sometimes be a challenge getting people interested or involved in Landcare activities and sometimes you have to think slightly out of the box to spark people's interest and get them thinking about their local environment and involved in activities.
Singleton Shire Landcare Network had been successful in securing funds from the Commonwealth's Community Environment Fund to undertake weed management and revegetation activities in Col Fisher Park but were also concerned about getting longer term local interest in maintaining the park. 
The solution
To encourage interest in the park and in conserving nature in general, Singleton Shire Landcare Network held two nature illustration workshops at Col Fisher Park, Singleton. Nature illustrator, (and Regional Landcare Coordinator) Henrietta Mooney, presented two introductory nature illustration workshops showing the basics of sketching, colouring and watercolours.
Around 30 people from as far away as Branxton and Murrurundi participated in the two workshops, leaving with a sketchpad, some illustrations and a better understanding of how nature was recorded prior to the invention of the camera.  
The impact
While Covid restrictions have kept follow-up activities at the site to a small handful of experienced volunteers, larger gatherings and other interest-generating activities are being planned for when restrictions ease.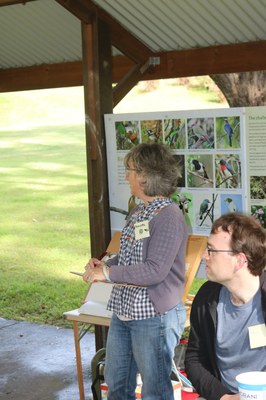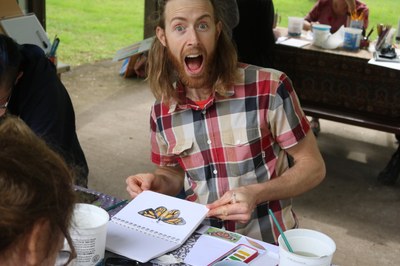 Key facts
To draw in a larger audience you need to think outside the box.
Nature illustration is a passive activity that encourages an appreciation of nature.
Thirty people attended nature illustration workshop in Singleton park.
Increased appreciation will (hopefully) lead to action.
Project Partners