Kelly's Bush is 4.8 hectares in size and is the only remaining patch of bushland on the western side of the lower Parramatta River.
After it was successfully saved from development in 1971, the focus is now to conserve the natural and cultural heritage of the reserve. One way this is achieved is through Bushcare.
A Bushcare group in the reserve was started by Peta Hinton in 1995 and has now grown to a weekly group of 8-10 volunteers. The group works in various sites throughout the reserve and does a variety of work ranging from hand weeding to removal of Lantana and Privet.
Details:
The group meets every Monday from 8:30am to 10:30am.
The meeting place is at the upper Nelson Parade entrance.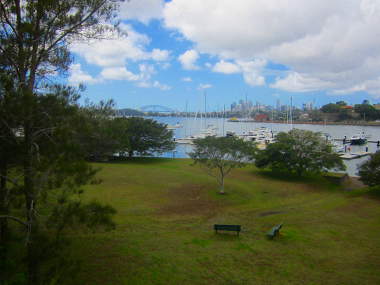 The view from Kellys Bush.
Download group KML