Native Seed Propagation Workshop
Training to support the Hillview Park Community Garden & Landcare Nursery Project
Native Seed Propagation Workshop
Training to support the Hillview Park Community Garden & Landcare Nursery Project
Local Links - Stronger Communities
-
LLCI011-021
The issue
With the establishment of the Hillview Park Community Garden & Landcare Nursery the need was recognised to have community members trained in basic seed collection and propagation skills. Training the community in these skills is key to the success of the Landcare Nursery part of the project. 
The solution
Funding for the workshop was obtained through the Murrumbidgee Landcare Pop-up grants. The funding allowed for the delivery of a workshop on seed collection & propagation essentials as well as funds for basic equipment to get the nursery going.
The workshop was held in October 2017 with 21 keen locals in attendance. 
The workshop covered: Principles of seed collection and storage, seed treatments, propagation and division basics.
Participants also took home a tray of tubes which they sowed with native species.
The impact
The workshop was successful in training community members in the basics of native seed propagation. This provides a base for the next stage of the Landcare Nursery. Equipment will now be purchased for propagation activities, after which some propagation days will be held to kickstart the nursery.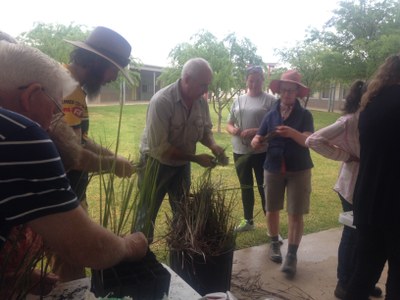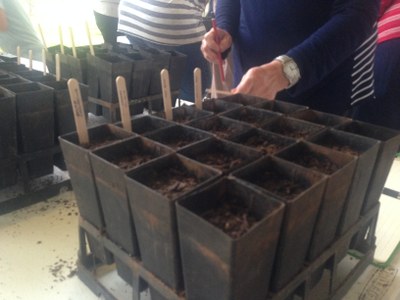 Key facts
21 people in attendance
skills in propagation and division gained
Project Partners