West Wyalong Community Garden
Creating a space to grow, share & connect
West Wyalong Community Garden
Creating a space to grow, share & connect
Local Links - Stronger Communities
-
LLCI011-013
The issue
The vision for West Wyalong Community Garden is to provide a place for the community to connect, learn and share whilst cultivating a more resilient and sustainable community, growing vegetables for themselves and the community.
We will strive to create a unique meeting place with a community, educational and environmental emphasis that will bring people together to inspire them and develop concepts of pride, trust, respect and active participation needed to build and strengthen a sense of community.
The Community Garden will have benefits to the community on various levels. From simply providing a place where people can come together for social and cultural interaction to a place where sustainability, both environmentally and economically is nurtured.
The solution
After releasing an expression of interest to the community for involvement in the project a smaller cire group of individuals formed and began planning the garden. Space for the garden has been provided by Riverina Local Land Services at their West Wyalong office site. Funding was successfully obtained from Evolution Mining - Cowal Gold Operations to allow the group to purchase equipment and materials for kick start the garden. The local men's shed and Bland Shire Council have also assisted with various elements of the project.
The impact
There is now a functioning community garden with fresh vegetable being produced for the member. Excess veggies are being shared with the community via a local shop. Some cafes and restaurants are purchasing excess as well with the money being put back into to the garden.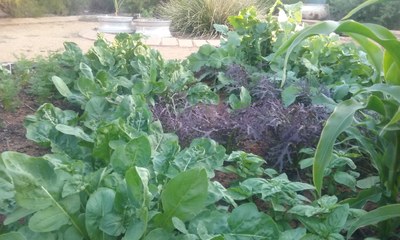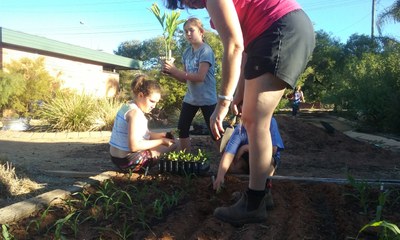 Project Partners