Lakeside Drive Landcare Group formed in 2006. Garry Stewart (Team Leader) was joined by John Adams, followed soon after by Graham Healy, John Cornish and James Cameron, and in 2013 by Scott Aldritt. The team undertakes approximately 90 hours of work on site per month
The Landcarers are weeding, regenerating, and planting sections of the reserve in mosaics, constructing informal access paths, and erecting nest boxes for birds and possums.
Garry Stewart and John Adams have completed Certificate II in Conservation & Land Management since commencing the group. Garry lists this as one of the groups' greatest achievements, along with the propagation of plants for planting on the site. Over 2,000 native plants have been propagated by Garry for the site.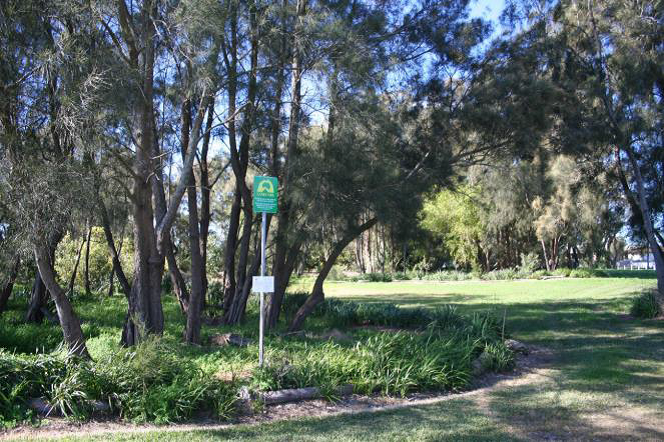 Lakeside Drive Landcare site at Osmond Park, Swansea
Download group KML