Community Tree Planting - 'Learn & Grow'
A community tree planting that just makes you feel better
Community Tree Planting - 'Learn & Grow'
A community tree planting that just makes you feel better
Reaching Out
-
LLCI002-002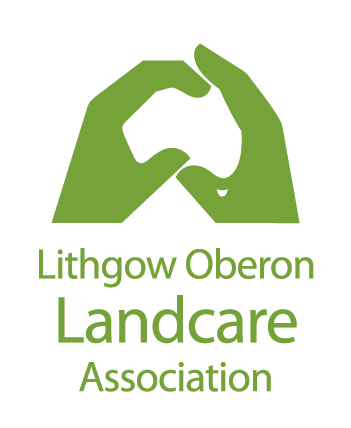 The issue
Many people within the community are affected by mental health issues. It's a fundamental truth for most of us that getting out into the fresh air and sunshine makes you feel pretty good. Combine this with getting your hands into the soil and helping the environment and you have a recipe for a great day out.
The personal, social and environmental benefits of working with likeminded people to improve and restore habitats are well known within the Landcare community. It is therefore not a huge leap to see how Landcare could have a lot to offer those affected by mental health issues - a supportive environment where people can make a real difference.
The solution
As part of Mental Health Month and Year of the Family, the NSW Western Area Health Service decided to think outside the box - literally getting people outside and into the environment - by collaborating with the Lithgow Oberon Landcare Association and the Lithgow City Council to host the 'Learn and Grow' family fun and tree planting day.
The community were encouraged to come along to support those affected by mental health issues within the community and help plant some native plants. The event was held at Lake Pillans Wetland Reserve; an important site for birds and wildlife within the Lithgow area. Wiradjuri Elder Owen Smith welcomed everyone to country with a traditional smoking ceremony.
The impact
Volunteers planted 500 native plants to help improve habitat values, bank stability and downstream water quality. Many volunteers on the day had never planted a tree or had forgotten how good it feels to get your hands in the 'dirt'.
The event provided an opportunity for all to feel positive, learn about traditional connections to country, raise awareness about mental health issues and interact in a positive and hands on way with the local natural landscapes.
Learnings
This day proved a perfect fit between NSW Health and local Landcare; celebrating the important connection between our natural environment and our wellbeing. The collaboration between NSW Health and Lithgow Oberon Landcare Association has provided the impetus to develop further projects.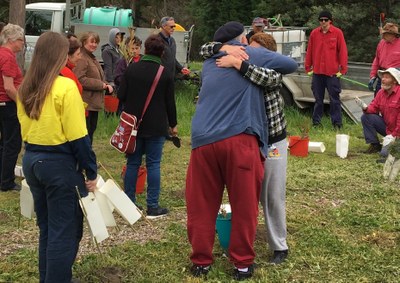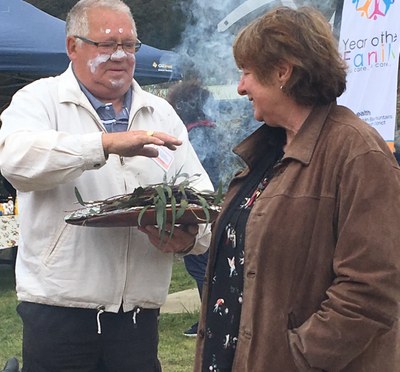 Key facts
Connecting people and environment - Participating in Landcare projects has the potential to provide a meaningful and useful experience.
Building Capacity- The event reached out to those in the community who may have never considered volunteering in Landcare activities.
Project Partners