Apiary Group Formation
Orana Beekeepers - Providing a platform for Beekeepers to learn and practice their hobby
Apiary Group Formation
Orana Beekeepers - Providing a platform for Beekeepers to learn and practice their hobby
Community Participation
-
LP006-001
The issue
Following an initial meeting hosted by Lower Macquarie Landcare to determine the level of engagement with beekeeping in the region, it was established that there was a large interest in the hobby of beekeeping. The curiosity generated by that first meeting revealed the potential to introduce a diverse range of people to Landcare through beekeeping, not to mention the environmental benefits of introducing people to the world of beekeeping. The majority of the world's flowering plants relying on insect pollinators to reproduce. Bees provide an important service within agricultural, urban and natural ecosystems, making them vital for both healthy ecosystems and food production.
The solution
In early 2020, the Orana Beekeepers group formed as a Lower Macquarie Landcare community of practice. Lower Macquarie Landcare engaged a local beekeeping expert to deliver information sessions; to encourage the public to come along and participate in mentoring, peer support and training. There was a widespread interest in beekeeping from within the region with over 20 regular participants in the monthly meetings. Lower Macquarie Landcare provides coordinator support to the group as well as gaining affiliation with the NSW Amateur Beekeeping Association. This partnership has many benefits such as dual membership, grants and also access to specialised insurance packages.
The impact
The Orana Beekeeping group after much success has formed as an incorporated entity and is now associated with the Amateur Beekeeping Association. The Narromine Shire Council has been kind enough to allow the group to carry out meetings on their premises and monthly workshops are run where existing and new members of the public can join in and learn from experts and fellow amateurs about everything to do with Beekeeping.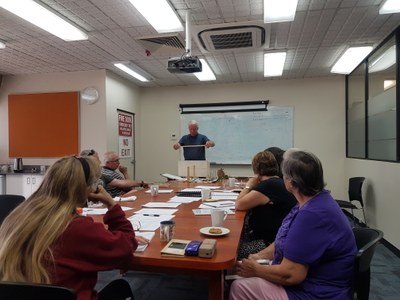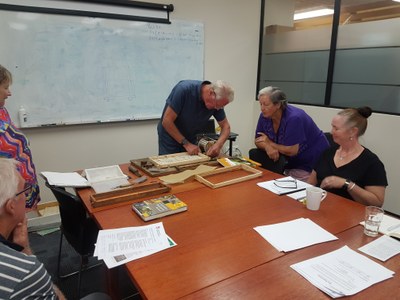 Key facts
Partners: 2
People: 20^
Events so far: 4
Project Partners