Drought Relief through Litres for Land program
The Club industry partnered with 2GB and Team Rubicon Australia to deliver the Litres for Land program to drought affected communities
Drought Relief through Litres for Land program
The Club industry partnered with 2GB and Team Rubicon Australia to deliver the Litres for Land program to drought affected communities
Capacity to Deliver
-
LP006-002
The issue
With the drought impacting much of the state into 2020, vast areas of rural Australia were running out of water. Farming families could barely provide water for their stock, not to mention themselves. The vast majority of rural properties rely solely on rainwater catchment, and with so little rain for so long, tanks were running dry and families had to cut back on basic water usage activities such as showers and laundry to conserve water. As tanker loads of water cost hundreds of dollars to deliver, it was not a sustainable option for many families to truck in the required water on a regular basis. The ongoing drought affected every part of rural communities and the drinking water issue was just one more hardship to be dealt with among many.
The solution
Charitable organisation Team Rubicon Australia administered the litres for land program through funding from local clubs and 2GB. Team Rubicon Australia were responsible for the logistics of the program and were looking for help in identifying local water carters and families who needed the water the most. Lower Macquarie Landcare offered our services to advertise and be the point of contact for people needing water in the region to then pass their details onto Team Rubicon and ultimately the water carters. Through fundraising activities and public donations, millions of litres of water were purchased and transported to the communities in need and donated to farms and families that need it the most. 
The impact
In a time when the drought seemed endless and hopes were beginning to fade the Litres for Land Project gave hope to rural communities and families suffering. We at Lower Macquarie Landcare were privileged to do our part in supporting the program. Once we were notified of families that desperately required water, Team Rubicon Australia promptly relayed the information to the water carters to deliver the potable water as soon as possible. Thanks to this program countless free loads of potable water and hope were delivered to families in need in our local area.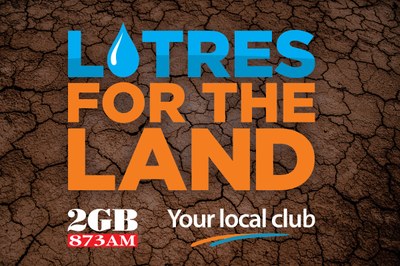 Key facts
People: 20^
Loads of water: 20^
Carriers: 3
Project Partners