Soil School
Soil School teaches farmers to develop sustainable farming methods
Soil School
Soil School teaches farmers to develop sustainable farming methods
Building our Future
-
LLCI009-006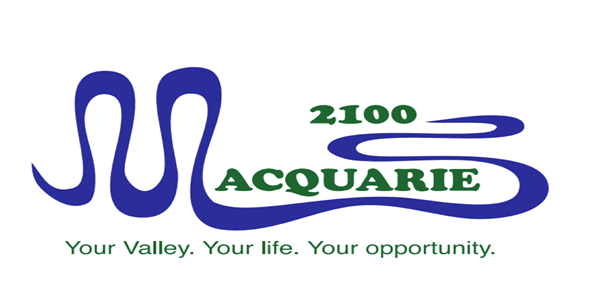 The issue
As part of that, we must work with more urgency, across sectors, industries and
geographies, to raise awareness of the threat the food system poses to nature, and to implement transformations which change behaviour from farm to fork.
Yield decline (YD) of Wheat is a widespread problem throughout the Australian Wheat industry. It is defined as "the loss of productive capacity of Wheat-growing soil under long-term monoculture". Factors contributing to YD are the monoculture itself, excessive tillage of the soil at planting and severe soil compaction resulting from the use of heavy machinery during the harvesting operation. Collectively, these crop management practices have led to the development of Wheat-growing soils that are low in organic C and cation exchange capacity, have a high bulk density and have a low microbial biomass. This in turn is associated with a build up of populations of detrimental soil organisms, which affect the growth and health of the Wheat root system. 
The solution
In order to circumvent YD, major changes to the Wheat cropping system need to be considered. Different rotation breaks (sown pasture, alternate crops, bare fallow) were discussed for their impact on soil health and the composition of the community of organisms in soil previously under Wheat monoculture. Despite the breaks having different effects on populations of beneficial soil biota, all breaks reduced populations of known detrimental soil biota and significantly increased the yield of the following cane crop. A single legume-based break crop appeared to be sufficient to capture the majority of these benefits. Other possible management options including the use of organic amendments and minimum tillage techniques are discussed.
The impact
The bio farming group has looked at holistic farming and we have 20 farmer attempting to change their practice to a more sustainable approach. Through this work we have been able to help adopt these methods in 26,599 ha. A significant impact on our resources and river system.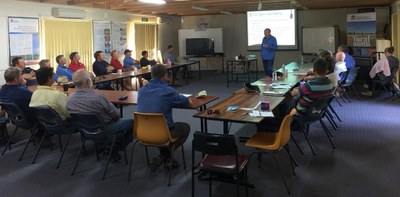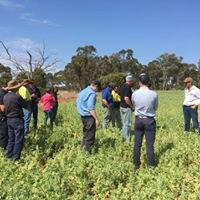 Key facts
Healthy eating must be equated to sustainable eating.
Each of us is one. And yet, our everyday choices about what we eat are contributing to the negative impacts the food system is having on nature.
The food system is the major cause of biodiversity loss, uses most of our natural resources and contributes around a quarter of all greenhouse gas emissions.
We must change the decisions we make, to halt and reverse these impacts.
To protect our shared future, we need a New Deal for Nature and People.
Project Partners