Micheal Crossland Fund Raising Dinner
It was like a life size game of minute to win it that tested our patience, balance, skill, focus and team work
Micheal Crossland Fund Raising Dinner
It was like a life size game of minute to win it that tested our patience, balance, skill, focus and team work
Local Links - Stronger Communities
-
LLCI-009-008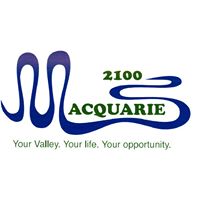 The issue
Macquarie Valley Community are facing the biggest drought since the 1940's. As a result morale is low with many people facing depression. Our community are in need of morale boosting and a way to pull together to face these times together.
The solution
Michael is now one of Australia's most sought after inspirational speakers. A regular inspirational speaker for corporates, schools, professional sporting organisations and universities throughout the world. We brought Michael to speak at our fundraising dinner.
His speech was filled with energy, fun and laughter but all with an underlying theme of how much more productive our community can be when we all work towards achieving the same goal with a passion for team work and not any single success.
The impact
It was like a life size game of minute to win it that tested our patience, balance, skill, focus and team work that has all participants leaving with great energy, great tools and a passion to succeed together as one team.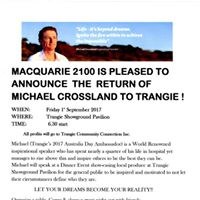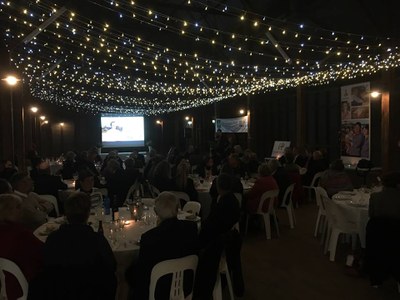 Key facts
Understanding the power of the mind will help shift your outlook & your outcomes.
Michael provides real tools to have you live your life above the line and become the best version of yourself!
Project Partners