Narromine Bush Food Community Garden
This activity aims to establish a new Bush Food garden at the local historical museum to assist the centre to expand its facilities in order to increase visitor numbers. This garden will allow Landcare, local schools and other associated organisations to facilitate educational programs based around "bush tucker" and their traditional inteded uses
Narromine Bush Food Community Garden
This activity aims to establish a new Bush Food garden at the local historical museum to assist the centre to expand its facilities in order to increase visitor numbers. This garden will allow Landcare, local schools and other associated organisations to facilitate educational programs based around "bush tucker" and their traditional inteded uses
Local Links - Stronger Communities
-
LLCI009-004
The issue
People in the central west are facing a terrible drought and as result morale is low. Getting the community to engage at this time has been our biggest hurdle.
The solution
We partnered up with Sureway employment to assist in funding the project and to get workers to help build the  garden.
The impact
This garden provided a community garden for the Museum Landcare, local schools and other associated organisations to built a space to facilitate educational programs based around "bush tucker" and their traditional use. This created an all-inclusive venue for cultural and historic learning a place where the community to come and learn from our local elders. The project assists in preserving our culture and sharing it with the next generation.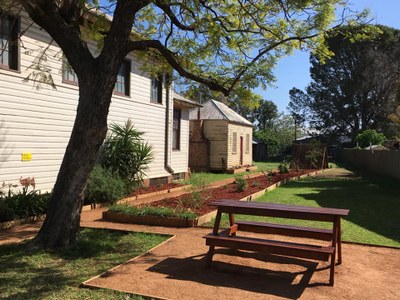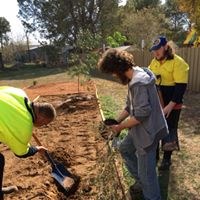 Key facts
Elders teaching Cultural
Cultural protection
Community engagement
Project Partners