Re-invigorating Landcare
Inspirational workshop aimed at revitalising existing Landcare members to re-imagine their purpose and activities.
Re-invigorating Landcare
Inspirational workshop aimed at revitalising existing Landcare members to re-imagine their purpose and activities.
Local Links - Stronger Communities
-
LLCI014-031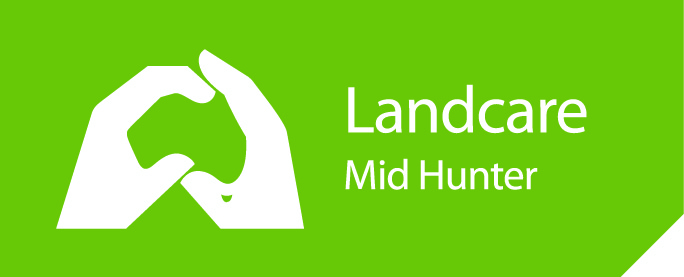 The issue
Local Landcare members in Singleton and the Upper Hunter were tired and burning out. Landcare groups were uninspired and not engaging new membership. The groups had reduced to a few people who were undertaking and administering very large broad scale projects. A new approach was needed to reinvigorate existing membership and to make the groups attractive and inviting to new members once again.
The solution
A meeting was held and it was decided to access funding to engage an inspirational speaker. Partnering with Singleton Council and Upper Hunter Local Land Services, Local Landcare groups from across the Mid and Upper Hunter were able to spend a day at the workshop. The Local Landcare Coordinator engaged forgotten networks to encourage participation, coordinated the event planning and RSVPs, assisted with implementation and reporting, and engaging media for publicity.
The impact
17 group members from 10 different groups were able to meet and network, discuss similar organisational challenges/issues and brainstorm ideas to provide solutions and new approaches. This also enabled groups to become aware of a broader network connected through the Local Landcare Coordinator Initiative.
Having the local media involved also enabled a broader awareness of Landcare's local existence (it had dropped of the public radar, due to lack of publicity) and to promote the Local Landcare Coordinator Initiative. The raised awareness has already tickled interest with new members seeking to become actively involved in Singleton Landcare.
http://www.singletonargus.com.au/story/3978268/landcare-groups-need-to-be-playful/
Learnings
The workshop reminded Landcarers that Landcare didn't need to be all about taking minutes and administrative duties. By focusing back onto the original passions that got people first involved in Landcare, people can enjoy the activities and be more productive and at the same time inspire other community members to get involved - it's fun! Also, by incorporating other passions into Landcare activities it can be even more fun!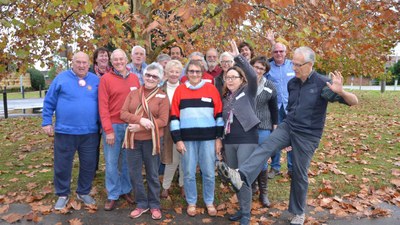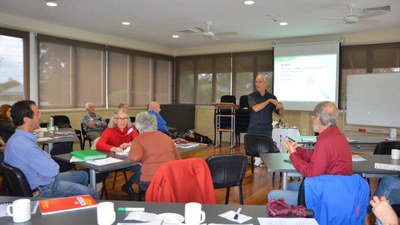 Key facts
Re-imagine local Landcare.
Networking is key.
Encourage participation.
Strong support is essential.
Project Partners