Creating a buzz with bee hotels
A family-friendly native bee workshop draws big crowds in Wagga
Creating a buzz with bee hotels
A family-friendly native bee workshop draws big crowds in Wagga
Community Participation
-
LP011-R002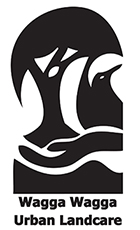 The issue
We were looking for a way to engage the many young families in our area in Landcare-related activities. The challenge was to provide an activity which would get families outdoors and inspire them to appreciate our amazing natural areas and native biodiversity, in a way that was fun, engaging and - importantly - easy to do for families with young children.
The solution
We chose to focus on native bees due to their increasing vulnerability, and the strong interest within the community for their protection. We designed our workshop for younger primary school aged children and their families, and were lucky to receive funding to run it through a Foundation for National Parks and Wildlife grant. We used native bees as the focus, but really emphasised the importance and beauty of our native animal and plant species, threats to their ongoing survival in our region, and actions which can be taken by everyone to help protect them into the future. The construction of native bee hotels was a fun activity for families to complete at the workshop, and gave each family a tangible product to keep in their garden, reminding them of the workshop, Landcare and the plight of our native wildlife.
The impact
Our workshop was incredibly popular, and was booked out within a few hours! We had a total of 94 attendees (30 family groups), with 20 more families on a waiting list for future events. The majority of those who participated had not previously been involved in any Landcare activities, so it was great to be able to welcome so many new people to Landcare. Due to the in-kind support we received for materials, we had a small amount of funding remaining, which we used to run an additional in-school workshop at the local primary school. This allowed us to educate a further 22 local children, while also building another 8 bee hotels which are in place at the school, adjacent to their vegie garden.
Learnings
Young families are keen to participate in activities which have an "active" component (like the construction of a native bee hotel), to engage their children
Many young families are interested in activities with an educational aspect, especially when it relates to environmental awareness
The activities need to be easy for families with young kids - parking and toilets nearby, not too far from town, etc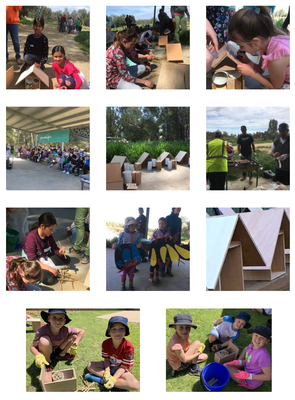 Key facts
2 workshops
38 native bee hotels
118 workshop participants
Project Partners