Flying Landcare with Drone Technology
Murrumbidgee Landcare launched into action when the opportunity arose to join a drone day
Flying Landcare with Drone Technology
Murrumbidgee Landcare launched into action when the opportunity arose to join a drone day
Local Links - Stronger Communities
-
LLCI010-015
The issue
Sustainable farming has been identified as a key theme for Murrumbidgee Landcare. An opportunity arose to sponsor an event that was being developed by the Irrigation Research & Extension Committee in partnership with Deakin University, both of whom share offices with the Irrigation Area's Local Landcare Coordinator at Murrumbidgee Irrigation outside Griffith.
The solution
Murrumbidgee Landcare was successful in gaining a Foundation Grant from Riverina Local Land Services to become a major sponsor of the Drone & Technology Day held in Yoogali on Thursday 29 June 2017. This enabled Landcare to address the audience at the start of the day and join exhibitors in the display area to directly engage with attendees.
A further role was identified by incoming Local Landcare Coordinator Jason Richardson when he offered to develop short videos to promote the event via social media. In the course of producing three videos he met with local farmers and recorded their comments on wanting learning more about drone technology.
The impact
Ahead of the event the videos were published on social media, including Youtube, Twitter and Facebook, where they generated hundreds of views. When the Drone & Technology Day opened on 29 June, Jason spoke to an audience of around 130 and promoted the role of current and upcoming hardware in delivering outcomes including sustainable agriculture, as well as funding opportunities.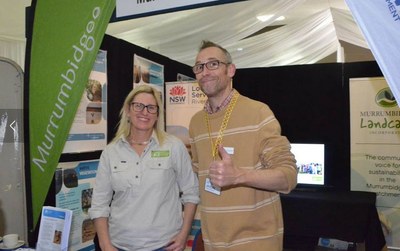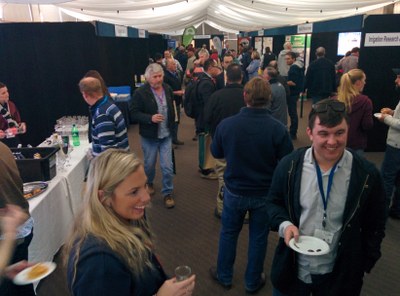 Key facts
Drone technology is rapidly developing and offers substantial benefits, particularly in sustainable agriculture.
The opportunity to position Landcare in front of progressive and forward-looking local farmers improved the visibility of the organisation.
Project Partners