Achievements of the Cross Property Planning project
Murrumbidgee Landcare's Cross Property Planning project has been very busy revegetating, protecting and enhancing native vegetation in the central Murrumbidgee region. In addition to our on-ground works, we have produced a collection of over 80 resources, which are now freely available on our website!
What has the Cross Property Planning project achieved?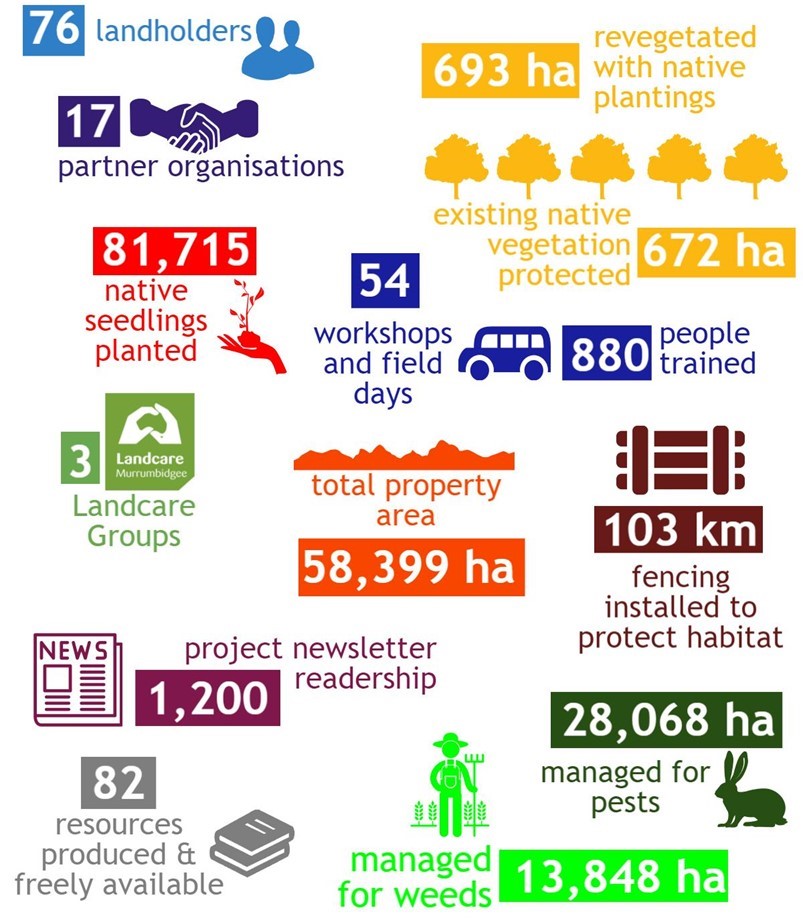 We have a huge range of resources produced through the project, which are now available to download from our website. Check out our pages to access:
For further information on the CPP project, please feel free to contact Nicole Maher at Murrumbidgee Landcare.