Paddle 'n' Plant
Assisting in the recovery of the threatened Hunter Valley River Red Gum population
Paddle 'n' Plant
Assisting in the recovery of the threatened Hunter Valley River Red Gum population
Making a Difference
-
LLCI014-061
The issue
The endangered Hunter Valley population of River Red Gum is unique as it is the only one in NSW to occur in a coastal catchment and is of conservation significance as it is genetically distinct. The distribution of this species has been greatly reduced due to land clearing for agriculture and changes to the hydrology of the Hunter Catchment.
The solution
Funding was successfully secured through Saving our Species (SoS) for Threatened Species Day 2016. SoS offered funding to events that had objectives around the theme "What are YOU doing to help save threatened species in NSW?"
With the intention of attracting a different demographic to a traditional planting event, Paddle 'n' Plant involved a morning of adventurous kayaking down the Hunter River near Muswellbrook, followed by a BBQ lunch, educational presentation and a River Red Gum planting.
The impact
As a result of Paddle 'n' Plant 40 River Red Gums were planted in ideal habitat at Karoola Wetland, Muswellbrook. We were also able to reach a wider demographic of people, and connect them with the local Landcare community. With the organisers, participants and funding body all calling the event a success, it is hoped that this will be the first of many Paddle 'n' Plant's.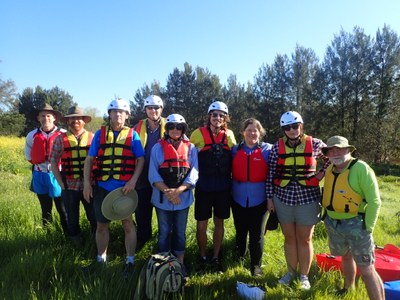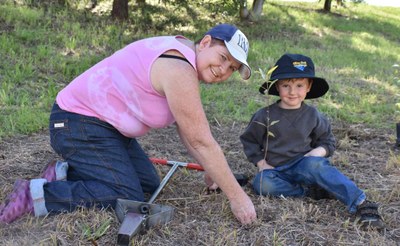 Key facts
Threatened Species Recovery
40 River Red Gum's Planted
13km of Hunter River kayaked
Project Partners