Farmers learn the latest about fruit fly management
Central Coast horticulturalists gathered to attended a workshop to learn latest sustainable practices for managing fruit fly
Farmers learn the latest about fruit fly management
Central Coast horticulturalists gathered to attended a workshop to learn latest sustainable practices for managing fruit fly
Building our Future
-
LLCI034-005
The issue
Fruit flies are a major pest of the local horticultural industry; of both tree crops and fruiting vegetable crops.  They damage production and also impact on market access.  The species causing most damage on the Central Coast is the Queensland fruit fly which can infest nearly all fruit and fruiting vegetables. 
Over the past few years outbreaks have increased, with flies continuing to cause damage into late autumn.  Farmers need support to understand and deal with this challenging pest.
The solution
We are lucky enough to have a local entomologist and consultant, Andrew Jessup, who has worked with the pest for 34 years, working in the NSW DPI and as a private consultant.  We identified the opportunity to access the latest understanding of best ways to manage this intractable pest by inviting Andrew to present a workshop.
The impact
The workshop was attended by more than thirty commercial farmers and home gardeners.  Participants benefited from Andrew's extensive scientific and field experience learning topics including:
The life-cycle and habits of the pest
Conventional and sustainable management methods including the latest in baiting and trapping techniques
Products on the market
Area-wide management and sterile insect technique
They also learnt from Andrew's success stories on other farms including organic and biodynamic farms.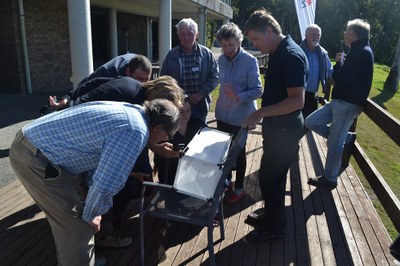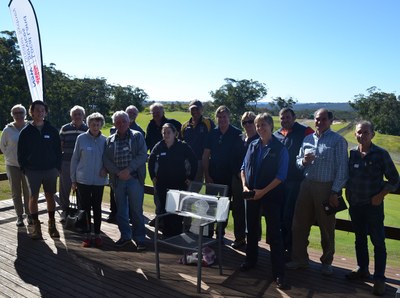 Key facts
The workshop was attended by more than 30 commercial growers and home gardeners
Fruit fly outbreaks have increased in recent years with damage continuing into late Autumn
For best control it is essential to manage the pest year round and to educate and involve the entire community so that numbers do not build in non-commercial settings
Project Partners