Organic Market Garden Mentoring Program
A mentoring program for young growers to learn organic market gardening in a hands-on commercial setting
Organic Market Garden Mentoring Program
A mentoring program for young growers to learn organic market gardening in a hands-on commercial setting
Building our Future
-
LLCI - 0349

The issue
We identified a desire among local youth to develop skills needed for careers in organic farming and in particular to develop their own organic market garden businesses.  Many of these young people have no family background in commercial farming with a gap in the support structures needed to develop their desired career paths.  Organic farming is underpinned by a desire to produce food in more a natural, environmentally sustainable way and many young people share this passion.
The solution
We obtained a Community Landcare Grant through Greater Sydney Local Land Services to set up a mentoring program.  We were offered half a hectare of land on a commercial organic farm and engaged Josh Pearson, who has a background as the leading hand of Champion Mountain Organics, a local organic produce farm, to mentor a small group of participants through the process of producing several commercial organic crops.
The impact
There were many challenges and much was learnt during the project.  Production problems such as poor soil fertility on the farm presented an early challenge however presented an excellent learning experience for participants.
Skills that the students learnt included:
Organic production of a core group of vegetables (lettuce, rocket, pak choy, baby-leaf spinach, snow peas)

Managing soil with low fertility and moving it toward healthy, productive soil suitable for organic market gardening

Soil sampling & interpretation of test results

Compost making

Cover cropping

Propagation of seedlings

Bed formation and management

Weed & pest management

Irrigation

Planning bed layout and crop rotation

Harvesting and post-harvest management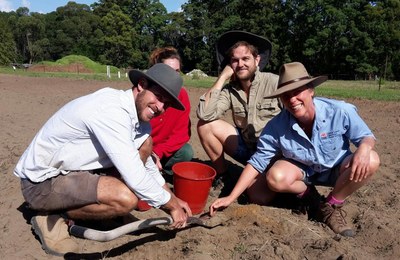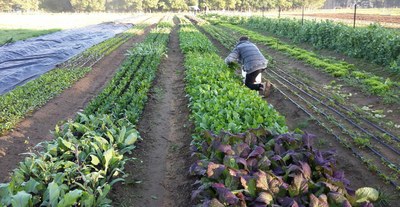 Key facts
An organic market garden mentoring program was run on a 0.5 ha plot of land.
Four young people participated in the program.
The mentorees did not have farming backgrounds and the program gave them a valuable opportunity to gain practical skills and to interaction with the farming community.
Mentorees gained a range of skills necessary for successful organic market gardening.
Project Partners