Supervised by Gosford City Council Bushcare
Group meets First Monday of the month
8.30am – 11.30am
Patonga - Opposite Eve Williams Oval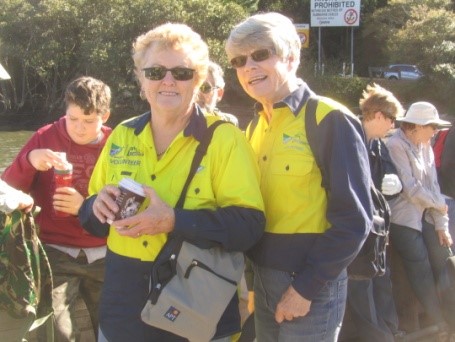 PATONGA BUSHCARE SITE
When
The Patonga Bushcare Group meet the first Monday of the month from 8.30am – 11.30am.
Where
Cnr. Patonga Drive and Boatramp Patonga.  Next to picnic area and opposite the oval.
Who
The group consists of 4 members and our supervisor.
The site has been cared for, for the last 15 years and has a resident bower bird, visits from the local bushturkeys,  an echidna, various birds  and evidence of wallabies.
The ongoing care is in weeding, and the establishment of a fenced off area for regeneration.
The site is adjacent to the beach, and provides a very pleasant location for volunteer work.
Download group KML