The Pelican Blacksmiths Landcare group formed in 2001. The group work with the Landcare Green Team, Landcare Bush Regenerators, project volunteers, and sometimes other Landcare Volunteers, to complete 420 hours of work on site per month.
Pelican – Blacksmiths Landcare list their greatest achievement as receiving the 
Environmental Trust grant titled 'The Protection of Rainforest and Swamp
Forest at Soldiers Road Reserve'.
They list their greatest challenge as cleaning up after the June 2007 storm, 
when they were unable to go on site for four and a half months. They were
assisted in the clean-up of the site by Warren Tressider and staff from
Stocklands who felled and removed unsafe trees from the site, and also
donated 3000 tubestock to plant.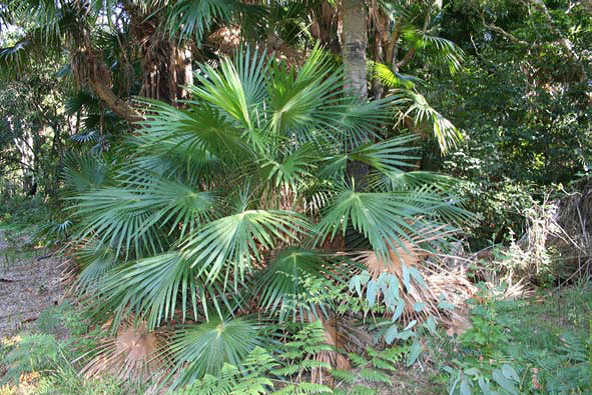 Cabbage Tree Palms - Livistona australis are a feature of the site
Download group KML