Supporting Landcare by Supporting People
Balanced productive landscapes and engaged communities
Supporting Landcare by Supporting People
Balanced productive landscapes and engaged communities
Reaching Out
-
LLCI021-002
The issue
2016 has seen the revival of community-led Landcare across the Murray Region supported by Local Landcare Co-ordinators through the 2015-2019 NSW Landcare Support Program and the MLLS communities team. However, one of the reasons Landcare had stalled in the previous decade was the burn-out of volunteers and the burden of communication, administration, legislative compliance and project management. Managing paid project support staff for small Landcare groups is fraught with difficulty and anxiety.
The solution
As a member of the Local Landcare Initiative Joint Working Group during the development of the Murray Regional bid, the Petaurus Education Group Inc. (PEG) formed strong relationships with the other members. These relationships have developed to a point where they routinely work together to spread the Landcare message.
PEG now forms partnerships with Landcare groups and networks to provide project officer staff, administration and book-keeping services, access to office space and equipment, auspicing grant applications, and hosting a Local Landcare Co-ordinator and an Education Coordinator.
They also facilitate a broad range of partnership programmes including the award winning Creative Catchment Kids, the Squirrel Glider Local Area Management Plan Project, Wirraminna-on-Wheels, Preschool Outreach Program and Indigenous art with artist David Dunn.
The impact
Not only has this approach deepened the interconnectedness of the local Landcare Community, it has also strengthened significant partnerships with like-minded organisations to extend their circle of influence. They share equipment, learnings, promotional and community interaction opportunities and communications.
PEG has developed an understanding of how they can connect community groups with land, water, biodiversity, productive farming, sustainability and cultural issues at the local level and lift some of the promotional and compliance burden from the volunteers through supporting the people supporting Landcare.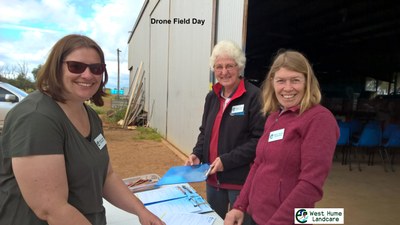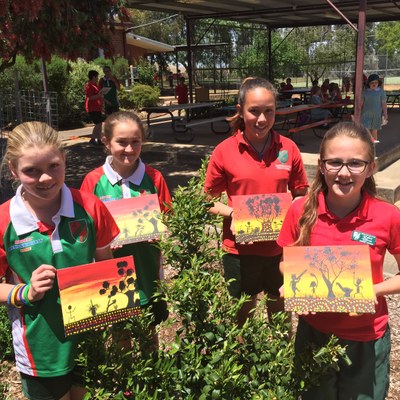 Key facts
Stronger relationships with greater interactions
Sharing resources, sharing burdens
Project Partners