Squirrel gliders DO live on Nail Can Hill 2021
A Community Nest Box project
Squirrel gliders DO live on Nail Can Hill 2021
A Community Nest Box project
Community Participation
-
LP018-003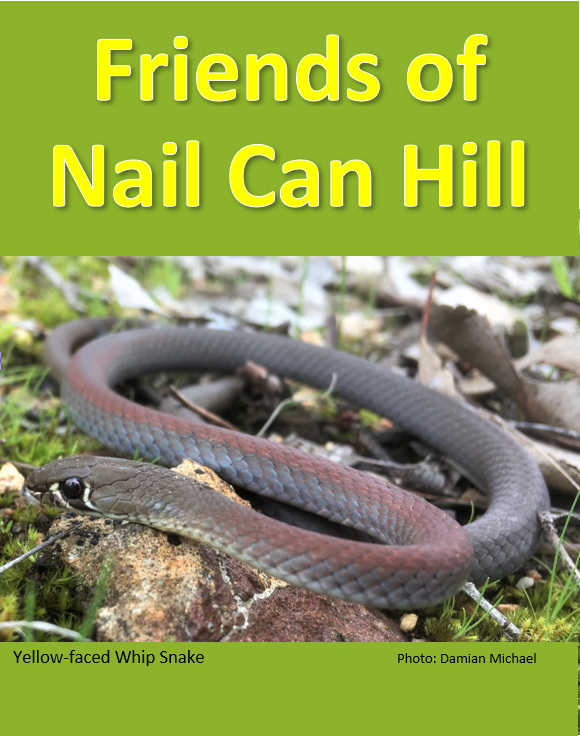 The issue
Update of case study LP018-001 - Do Squirrel gliders live on Nail Can Hill?
and the answer is ........ YES they do.
Our friends at Parklands Albury Wodonga have been hard at it throughout 2020 and 2021, labelling, installing and mapping nest boxes across the Nail Can Hill woodlands. They have worked closely with volunteers from Friends of Nail Can Hill, the Albury Local Landcare Coordinator and the land managers AlburyCity and Crown Lands.
Factors considered when choosing locations for the boxes included: aspect, elevation, surrounding vegetation, ease of access for installation, monitoring and maintenance, proximity to houses, visibility (not too obvious but not too hidden), host tree species and size, shade for summer, prevailing wind direction and even traffic patterns.  Each box has a unique ID code on a plaque fixed to the underside and the side has 'Friends of Nail Can Hill' clearly wrtitten.
The solution
Once the boxes were all installed, a community event was held in mid July 2021 to launch the volunteer monitoring aspect of the project. The morning included a 'how to use the pole camera', tricks and tips when monitoring to reduce the impact on  the animals,  safety and seasonal risk factors, practicing data entry into the online forms, and using citizen science apps like iNaturalist, NatureMapr and Atlas of Living Australia.
Best of all we actually found a Squirrel glider asleep in the very first box we checked. The box had only been up for 3 weeks. (And no, it wasn't a 'pre-prepared, we know they are in this one' setup).  It is very exciting and rewarding.
The impact
Next steps - Teams of volunteers have adopted a batch of boxes and prior to the August COVID NSW regional lock-down, started to carry-out the first lot of monitoring. Online data entry forms make the recording quick and easy. Evidence of Squirrel gliders already using many of the boxes has been found on different sides of the hill.  Gliders have been found asleep in boxes, several others have fresh leaves and others have chew marks around the entrance holes.
Wildlife surveillance cameras have also been installed on a few boxes to capture further information like time of access and egress, nesting material, number, size and health of the gliders, other possible visitors and behaviour.
These nest boxes are not intended to be replacements for hollow-bearing trees. They are intended to provide evidence of Squirrel glider presence in the landscape to help inform future management and development planning decisions. They are also a way to engage the broader community in the local biodiversity especially the needs of vulnerable species and how we can all work together to enhance and protect natural spaces.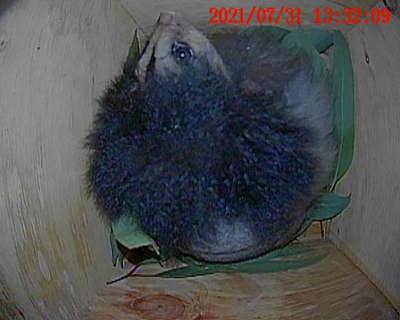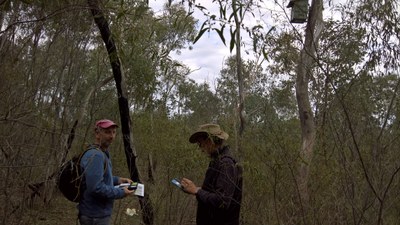 Key facts
Squirrel gliders are using new boxes within a month of installation at a variety of site across the hill
Nest boxes facilitate community engagement but are not a substitute for hollow-bearing trees
Project Partners