The group started in 2005 working along Upper Stringybark Creek, having made excellent progress removing madeira vine and woody weeds on their original site they taking on new areas under a stunning Turpentine and Blackbutt canopy.
This group is ideal for the younger generation to get involved in a practical environmental project as well as being a great social network!
DETAILS:
The Regeneration X group meets on the 4th Sunday of every month
1.00pm – 4.00pm
Meet at the dead end of Murray St. Lane Cove.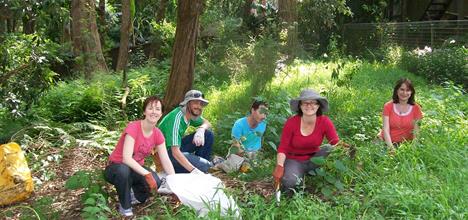 Regeneration X volunteers at Upper Stringybark Creek
Download group KML