Atlas of Life Budawang Coast
Development of online database for species records: Identifying a need and making it happen!
Atlas of Life Budawang Coast
Development of online database for species records: Identifying a need and making it happen!
Local Links - Stronger Communities
-
LLCI024-006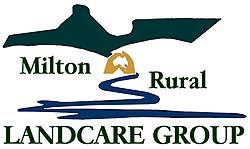 The issue
The Budawang Coast extends from Berry in the north to Moruya in the south. It contains a variety of land systems including marine, coastal dunes, wetlands, riparian, dry forest, rainforest and escarpment. The diversity of flora and fauna species in this region is rich and has attracted researchers, enthusiasts, students, locals and visitors to appreciate, research, record and photograph it. Records have been collected and stored in many different ways, some over long time periods and in hard-copy form and most in isolation from others. Historical and current records are fragmented and are not effectively contributing to the management and decision making of biodiversity on the south coast.
The solution
Milton Rural Landcare researched opportunities for user-friendly data collecting platforms to collate existing records and enter new records from experts and novices alike. This process identified NatureMapr, developed for Canberra Nature Map, as a user-friendly, well accepted platform used by people of all ages. Initial funding was sought from Shoalhaven Landcare, followed by Shoalhaven Council and Local Land Services to establish the platform, associated web page and smart phone app.
Milton Rural Landcare joined with the Atlas of Life in the Coastal Wilderness on the far south coast and Canberra Nature Map to adopt NatureMapr as a cloud-based platform. Together the three regions cover all of south-eastern NSW and actively collaborate in the development and enhancement of the database, sharing knowledge, experience and moderators.
The impact
Over several months since going live in April 2018, the Atlas of Life Budawang Coast has had over 7,800 sightings submitted in categories including marine species, fungi and mosses, birds, mammals, weeds and pests by 176 registered users. 22 moderators have been recruited to verify sightings. This vast amount of information on biodiversity in the south east is then uploaded to the Atlas of Living Australia. Benefits include the ability to quickly identify and respond to weed outliers and infestations, a better understanding of the species in and travelling through our area and the engagement of the community to improve our environment.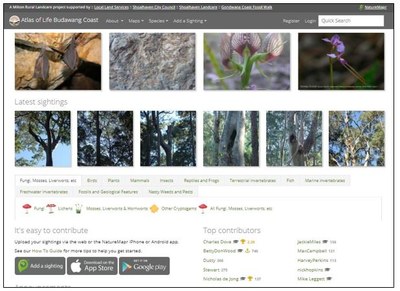 Key facts
Find the Atlas of Life Budawang Coast at https://atlas-budawangcoast.naturemapr.org/
Download the NatureMapr iPhone App from the App Store and the NatureMapr Android App from Google Play
Project Partners