Natural and Cultural Heritage
Soil derived from Hawkesbury Sandstone

Vegetation Community L:

Eucalyptus pilularis – Angophora costata – Syncarpia glomulifera Tall Open Forest
Conservation Status
Reserve contains vegetation of local conservation significance

Continuous with a large area of significant bushland within Old

Mans Valley.
Condition / Impacts
Overall, bushland in this reserve is in good condition W

ith some Privet and Camphor Laurel individuals

establishing, particularly along suburban runoff drainage lines.
Main Weeds
Small- leaved Privet, Camphor Laurel.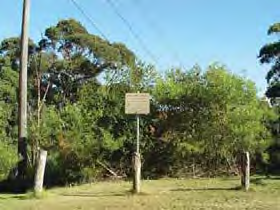 Comments
There is currently no formal public access to this reserve.

Unmade portion of Summers Ave. is also bushland adjoining this

reserve.

A bushcare group is working at the end of Summers Ave. on

unmade road area.

An informal set of stairs goes from the end of Summers Ave to

Ferntree Close
Download group KML